JUSTIN: Think Hog's Knicks are screwed? You're right. Think my Mavs don't stand a chance in the West? You're even righter. But whether you're a basketball guru or just like the colors of the Celtics jerseys, here are 6 basketball cities you should be thankful you don't live in because they haven't even sniffed at a title since HogWild was in diapers.

HOG: And my Knicks stink like sniffing diapers.

JUSTIN: Sacramento Kings - It must be nice living in sunny California unless you're a basketball fan and are collecting social security because while the Kings may be royalty, they haven't won a title since the team moved from Kansas City.
Throw in the fact that Shaq once called them the Sacramento Queens and you probably want to swallow a gun barrel every time the Lakers win a championship but hey, at least it's sunny outside. 56 years and counting!

HOG: Wow. I think Sacramento should be forced to return the team to Kansas City with an apology. It's like if you steal someone's Ferrari and then instead of going for a joy-ride, you use the Ferrari to go shopping for groceries. You should be forced to return the car, not for stealing, but for being a lame-@ss.

JUSTIN: Atlanta Hawks - Do we even need to go here? The Hawks haven't been relevant since Dominique Wilkins was wearing red nut hugger shorts and dunking over half the NBA!
Unfortunately for Hawk fans, the Boston Celtics (or as I like to call them The Greatest Group of Honkies to ever hit the Hardwood) were dominating the East back then and turned them away each time. Since then the only thing Hawks fans have had to look forward to was a top five pick in 4 of the last 5 drafts! 49 years and counting!

HOG: That's 1 thing that has certainly improved about the NBA. Less nut hugger shorts. No one wants to see a grown man in little booty shorts. At first though I must admit, I was scared that with all the new Europeans in the NBA, that they would start wearing those little Speedo shorts they love to wear at the beach. Ugh!

But you know what? It would be great if one team DID come out in those little shorts... Yeah, there should be one team targeted to the g@y male demographic. Maybe the Golden State Warriors since they play in San Francisco. Sure, you could say the New York Knicks, too. But not even h0m0sexual men want to suck as much as the Knicks do!

JUSTIN: Phoenix Suns - The Suns have had great teams recently but they have never actually been able to cash in. They made the NBA Finals in 1993 but unfortunately, like a lot of teams in this column, they had the misfortune of playing against his Airness Michael Jordan.
Throw in the fact that after trading for Shaq they're on the downside of greatness and will slowly dissolve into a lottery team and you're probably ready to just sit in a dark room while the Air Conditioning blasts away your misery. 39 years and counting!

HOG: Shaq Attack will be back! Watch! He's saving himself for the NBA Playoffs like a good girl saves herself for prom. Er, marriage. Yeah right. Junior prom.

JUSTIN: Cleveland Cavaliers - Sure Lebron is the truth and the heir apparent to Michael Jordan but tortured Cleveland fans still can't be comfortable. Most Cleveland fans PARENTS weren't even alive the last time Indians won a World Series, The Browns left town and won a Super Bowl in Baltimore and last year the Spurs handed the Lebron and the Cavs their @ss on a platter in four games.
The good news is after a couple of trades the Cavs finally have a group of solid role players and Lebron James is having an MVP season, but the bad news is if history has taught us anything it's that God hates professional sports in Cleveland. For further evidence see 1987 AFC Championship, the 1997 World Series and Jordan's last second shot over Craig Ehlo. 37 years and counting!

HOG: It's a shame, too, because Cleveland is a GREAT sports town. Since you say God hates pro sports in Cleveland, I will write God an email on behalf of our friends in Cleveland:

Dear All-Mighty, Supreme-King-of-Kings Lord God Creator,

What's up?! You chillin'? ROFL!

Anyhoo, listen, the people of Cleveland really deserve a professional sports Championship. Please bless that metropolis with a Championship because Cleveland is NOT blessed with nice weather, or night-life, or enough jobs, or great restaurants, or a pleasant odor, or sunlight, or a reason for people to stay there.

Lord, why have you forsaken Cleveland?!!!

The citizens of the town love you and are generally good folk. Overweight folk. But GOOD folk.

Please bless them with an NBA Championship. Because this will require what only YOU can provide... a miracle.

Sincerely yours,

HogWild

P.S. I'm sorry for saying that your children in Cleveland are overweight. They are not ALL "overweight." Some are outright obese.


JUSTIN: Los Angeles Clippers - What's worse than cheering for a team that's never won a title? Cheering for a team that's never won a title that shares its home turf with the Los Angeles Lakers!
It's like those old Saturday morning cartoons where Wile E. Coyote would go to work with the sheep dog, get his @ss beat, blown up and smashed and then would have to ride home with the guy (or dog) that was doing it. At least if you're a Clippers fan you know there's always tickets available. 37 years and counting!

HOG: Yeah, the Clippers exist only for people in Los Angeles who couldn't get tickets to see the Lakers. Or tickets to see The Tonight Show. Or tickets to be in the studio audience of According to Jim.

TICKETS YOU WANT MOST IF YOU LIVE IN L.A.:
Lakers tickets
Dodgers tickets
Speeding tickets
Clippers tickets

JUSTIN: Utah Jazz - I think we should just call this column, "Basketball teams that have never won a championship because the one year that they were good they had to play against Michael Jordan."
Although in the Jazz's case they actually got two shots against MJ and the Bulls. They lost in 6 games both times and haven't been back since. The good news is that with All Star point guard Deron Williams the sky is the limit... that is until they run into the Spurs. 33 years and counting!

HOG: The Utah Jazz will continue to lose until they change their ridiculous name. When a team moves cities, they should be REQUIRED to change their name. When they were the New Orleans Jazz it made sense. Utah Jazz makes no sense. Just as there are no Grizzlies in Memphis. It would be like if the WNBA's NY team moved to Iran and kept their name: The Iran Liberty.

Suggested new team names for the Utah Jazz:

Utah Salt Miners
Utah Fighting Mormons
Utah Really White Mountain People

JUSTIN: I have to mention that New Jersey, Indiana, Denver, Dallas, Washington, Charlotte, Minnesota, Orlando, New Orleans, Memphis and Toronto have never won a title either but none of these cities have suffered quite as along as the teams mentioned above. So as the playoffs start, if your team has been knocked out or if they didn't even make the playoffs -- pick one of these underdogs and cheer them on. Because hey, at least you were probably alive the last time your team won something!

HOG: I wasn't! Damn Knicks! I have two words: Brooklyn. Nets.

Yeeeeah!
Oh, two more words: Nut Huggers.
I have no reason for those 2 words except I think they're funny to say:
Nut Huggers!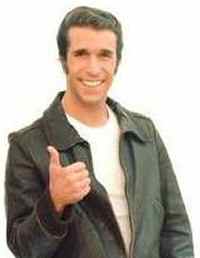 Want a kick-ass comedy show for your college or party? Email me for details.