Watch my dating advice video or read my dating advice below:
Dear Hog,
I have this guy I really like but he has a girlfriend. It seems like he likes me sometimes but he when I told him I liked him, he never really said it back so what I'm trying to ask is, does he really like me or is he just being jerk?
- E in Ohio
Hog's Relationship Advice:
Um, neither.
The dude has a girlfriend. You've put him in a trap.
If he says he likes you, he can get in trouble with his girlfriend. And why would he want to damage his relationship for you?
It's like one of those game shows... His girlfriend is a box full of $1 million dollars and you are a box with a big question mark on it. Hmm.... should he risk it all for a new box?
NOTE: This is a question men have asked themselves throughout time.
Even if he just takes a peek into your box, his girlfriend won't like it one bit that he has been poking around in your box.
Sure you may be super-mega-awesome, but if he's happy with his girlfriend why should he risk that for you? You are expecting him to throw all that away to MAYBE be happy with you.
Did he give you signals that he likes you? Possibly. Maybe he was flirting. But for this guy, he draws the line right there.
But either way, it's important to know how to read the signals guys give...
HOW TO TELL IF A GUY LIKES YOU
- He tries to impress you
- He teases you
- He gives you gifts
- He writes you a poem or a song or your college admission essay
- He is touchy-feely with you
- He fixes his appearance by adjusting his clothes, fixing his hair, or quickly popping his zits
- He compliments you
- He stares at you while foaming at the mouth
- His reaction to you is like the teacher just announced a surprise quiz: he's nervous, sweating, and tempted to cheat
- The scent of your perfume arouses his, uh, romance-rod
Look, the guy has a girlfriend. HOW to steal a guy is a different question but I'll tell you in general WHY a guy will leave his current girlfriend for a new chick. That new chick being you.
Guys are very rational creatures. They weigh out the plusses and minuses. If he knows you like him, he will match you up against his current girlfriend.
I don't know this guy, so I don't know what factors are most important to him. But I'll tell you some of the common ones.
ATTRACTIVENESS
If this girl is hotter than you, or more "his type" than you, you are sh!t out of strawberries.
UNLESS... your other qualities are FAR SUPERIOR to hers. The sad truth is most dudes will stay with a hotter girl who is more annoying just because she is hot.
The good news for you is that he will dump her when he finds a hotter girl who likes him since all he cares about is looks anyhow. So you don't really want a dude like this. He's not going to be loyal.
Guys are also interested in the easiest path to consistent nookie-ookie. (Or for you innocent peeps, the kissy-wissy-smoochy-poochy!)
I'll repeat my rule about guys. Guys don't go for the hottest chick. They go for the EASIEST path to consistent sex with a girl who is hot ENOUGH.
There is an old saying made popular by Abraham Lincoln when his buddy Ulysses asked him about his new girl.
ULYSSES: So does your new girl look good?
HONEST ABE: Good enough!
Then they laughed and laughed all the way through the Civil War.
NOTE: Abraham Lincoln didn't really say that. It was Socrates. And he was talking about a small boy. Awwww! HA HA!
Last part:
"I told him I liked him but he never really said it back."
Don't tell boys that you like them first. Don't put yourself out there like that. It's a guy's job to do that. He must brave possible rejection. YOUR job is to GET HIM to like you and to GET HIM to tell you this.
Drop hints. Make him chase you. Once you know you like each other, you can say it all you want. But don't be first.
So what should you do?
Either steal him away or move on. But you should realize that part of the reason you like him is because of the rule, "People want what they can't have."
And you should know that if you try to steal him away you will earn a reputation as a boyfriend-stealer and lots of girls will hate you forever and secretly do mean things to you like give you a sour pistachio nut or use the internet to post a calendar of your menstruation schedule or they'll stab you and call you a poopy-head.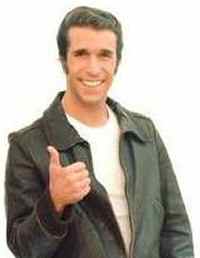 * Watch my dating advice videos or improve your dating with dating coach HogWild.

* More HogWild Dating Advice
Subscribe in a reader Share on Facebook
HOGWILD.NET Expert Dating Advice + Dating Advice. expert dating advice every day