Dating Advice: How to be Brave and Overcome Fear
by me, HogWild
You know what stops you from doing a lot of the things you know you SHOULD do?
House music. That's right. The root of all evil is House Music! Those brain numbing beats and nonsensical lyrics are destroying our society! It's already destroyed Europe! Why do you think Einstein fled Germany in 1932? House Music!
But also, Procrastination. Yes, but what causes a lot of procrastination?
Fear.
You can play macho and pretend you're not fearful, but you are. When you're not doing what you're supposed to, you fear that doing this thing will bring more pain than it's worth.
Your brain is doing the equation of the anticipated pleasure versus anticipated pain. If your brain sees little hope for pleasure and lots of likelihood for pain, then guess what? Your brain says, ah we can do this later.
Should I go talk to that attractive human? Yaaaa- nah. They're probably not interested and I wouldn't know what to say so I'll probably embarrass myself. They will reject me and everyone will laugh and point at my head as if I was wearing an upside down ice cream cone as a hat! I don't want to people to laugh at me as if I were wearing a pointy yet deliciously sweet tasty hat!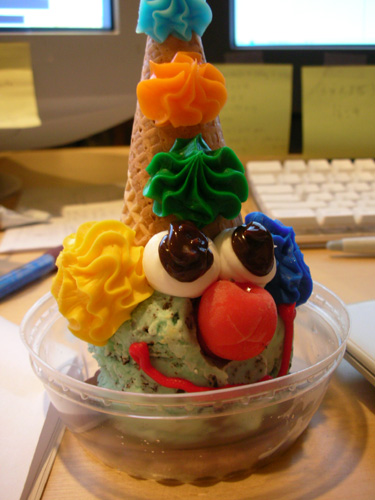 See, you're not anticipating a high chance of pleasure. Instead you're seeing mostly a chance for pain. So you don't do it.
Instead, you play pocket pool.
Ya know, when you keep your hands in your pockets and poke your balls. Or if you're female, your LADY-balls!
hahaha
I don't know what that means, but I imagine if ladies had balls they'd be much more beautiful. Probably shiny polished. Maybe painted to match their outfit. They'd cradle them together in a sexy lace scrotum bra to make testicle cleavage. Hahaha GROSS! And... hahahaha!
While your brain is trying to prevent this "pain" what it might not realize is that the days are running out. Every day you delay is one less day you have to live your destiny.
If you are SUPPOSED to live with your true love, then every day you let fear beat you from meeting someone new, is one less day you have together.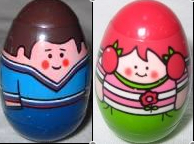 To feel fear is human. To FIGHT fear is honorable. Are you just another person or would you like to be extraordinary? Would you like to be brave? Would you like to experience what others only dream?
Brave people aren't numb to fear. They get nervous. They get downright scared. What separates them, is that that FIGHT THROUGH IT!
And it gets easier and easier. It becomes a habit.
Every time you back down, this is the message you send to your brain...
This is taken from my Premium Members section where I post my new videos.
Here are some more tips, but only Premium Members get the entire video + access to over 500 full dating and relationship videos in the Video Vault!
- You ARE your actions. You ARE your decisions.
- Being scared to open up emotionally to someone new, not going for the kiss at the end of the night, acting tough because you don't want to be hurt again... If you keep doing those things, it becomes way too easy to KEEP making those poor decisions.
So the first brave step to a new courageous you is to...
Only Premium Members have access to this Video!
1 - Learn more about the Premium Membership
or
2 - You realize Life is Short, get the relationship you deserve and Join Now!
Need one-on-one coaching? Contact
Dating Coach
HogWild for help!
Latest HogWild Dating Advice


Click here to Get Greater Dating Confidence + Increase your Relationship Skills
"The most important part of any relationship... is choosing the right person... in the first place." - HogWild
With your Premium Membership, I'll show you WHY that is true... and HOW to choose the right person for you.
HogWild's dating advice and comedy has been viewed by over 2 million people on YouTube. They have written thousands of positive comments thanking him for his coaching.
He has won awards for his outstanding teaching abilities and stand-up comedy and has been featured on PBS, Mad Magazine, Clear Channel Radio and more!
He has premium members learning from his dating advice from all over the globe including the United States, United Kingdom, Germany, Denmark, Ireland, Egypt, Mexico, Australia, and Canada. Yes, even Canada! :)
Become a paid member and you get INSTANT access to over 500 dating advice videos that will help you answer such questions as...
"How to be mega-confident"
"How can I become more desirable?"
"How to conquer the Fear of Rejection"
"How to Approach"
"How to get hotter sex"
"How to read the secrets of body language to know if someone REALLY likes you"
"How to keep a person loyal to you"
"How to tell a story so it increases attraction to you"
"4 Great Places to Meet your next Girlfriend/Boyfriend"
"How to Get over your Ex. Completely."
"How Flirt Effectively"
"How to Destroy Negative Thoughts"
"How to Immediately Screen out the Psychos"
"#1 Mistake that makes Conversations with new People Boring"
"7 Ways you are being Unattractive"
"8 Tips for the first time you have sex with a person of the sexy sex"
"How to deal with being hurt"
"How to bring out your inner-awesome"
And so much more!
You will finally feel control over your dating life and you will get the relationship you really want.
HogWild's dating advice makes it easy!
Become a member and get INSTANT access to the videos that will change your love life forever!
***
This article is for people who need help with:
how to be brave
how to overcome fear