Dating Advice: How to Keep a Man
by me, HogWild
OK so you've got your man, but HOW... do you keep him?!
It's easy. Chicken wings!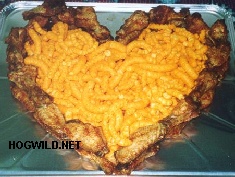 hahha
NOTE TO SELF: Not every guy is like you. You have an unnatural obsession with those delicious juicy tangy barbecue delights. Or the spicy ones in orange hot sauce. Or in an exotic outfit like teriyaki sauce. Or honey mustard. Man, I'm hungry!
OK, here it is: How to keep a man. Two Steps.
Step 1:
Follow my simple formula. Your Attractiveness = Hotness Rating MINUS Your Annoying Rating MINUS Your Psycho Rating.
See, over time your hotness rating with a guy can go up or down.
THINGS THAT MAKE YOUR HOTNESS RATING RISE (in his PANTS!)
- improving your figure through healthy eating and exercise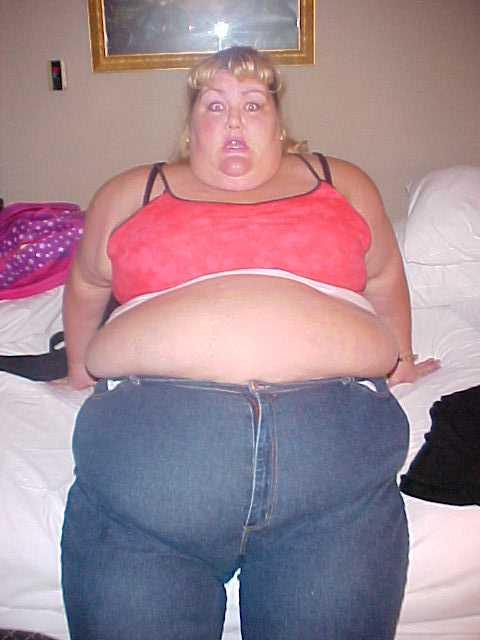 - fixing your hairstyle in his favorite way
- learning to make yourself your most beautiful with your stylish clothes and proper use of make-up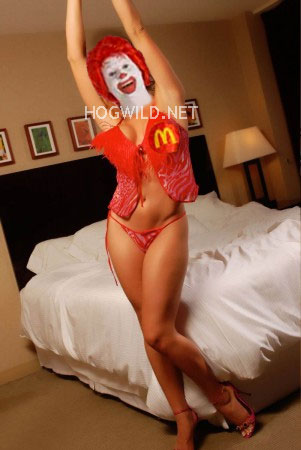 - being super dope awesome in bed
- being unwaveringly loyal
CHEESY GUY: And always having a mirror in your purse so you can point it at me!
THINGS THAT MAKE YOUR HOTNESS RATING SAG LIKE GRANNY BOOBS
- doing gross stuff like burping. Out of your butt. And your butt was smoking a cigarette.
- Losing your figure.
- No longer putting in the effort to look good. You make yourself look good for random strangers and friends when going out, but why not when it's just the two of you? Your man is worth the effort more than the general public. Who is going to snuggle you at night?
HINT: Hopefully not strangers!
- Flirting with other dudes
- Being boring or uncreative in your sexual sha-boinking
Over time, some girls can get more and more annoying.
WAYS TO DECREASE YOUR ANNOYING FACTOR
- Be chill. For the love of lasagna and lollipops and licorice please... PICK YOUR BATTLES. You can't get your way on everything. Choose the few things that are most important to you. Demand those. The rest... relax. Please. Thank you. OK. Great. Wheeeew.
- Give him space and time to be alone or with his friends.
- Limit his exposure to crap he doesn't want to do. This may include activities such as shopping, hanging out with your stupid gossiping girlfriends, the ballet, and your mom staying over at the house for a month. And mostly, your mom performing ballet at the mall and he has to sit and watch with your girlfriends who are gossiping about sexy vampires and that girl at work who they think is a skank.
CHEESY GUY: What's her name? Sounds like my type of woman!
And finally, decrease your psycho factor.
Now, too many guys throw the "crazy" label on a girl. Guys interpret your behavior as "crazy" when it does not APPEAR to be rational. Oftentimes this is because it IS logical in your head but you haven't communicated everything that's going on up there.
For instance...
This is taken from my Premium Members section where I post my new videos.
Here are some more tips, but only Premium Members get the entire video + access to over 500 full dating and relationship videos in the Video Vault!
- Make him feel loved. Ask him what makes him feel loved. Do those things.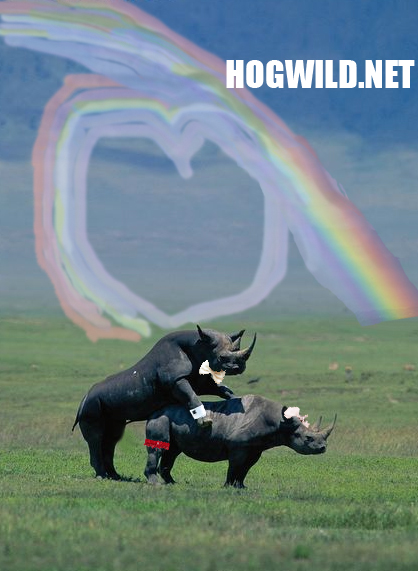 - If you're still looking good for him and you're being reasonably chill and consistent, he will want to keep you forever, unless...
Only Premium Members have access to this Video!
1 - Learn more about the Premium Membership
or
2 - You realize Life is Short, get the relationship you deserve and Join Now!
Need one-on-one coaching? Contact
Dating Coach
HogWild for help!
Latest HogWild Dating Advice


Click here to Get Greater Dating Confidence + Increase your Relationship Skills
"The most important part of any relationship... is choosing the right person... in the first place." - HogWild
With your Premium Membership, I'll show you WHY that is true... and HOW to choose the right person for you.
HogWild's dating advice and comedy has been viewed by over 2 million people on YouTube. They have written thousands of positive comments thanking him for his coaching.
He has won awards for his outstanding teaching abilities and stand-up comedy and has been featured on PBS, Mad Magazine, Clear Channel Radio and more!
He has premium members learning from his dating advice from all over the globe including the United States, United Kingdom, Germany, Denmark, Ireland, Egypt, Mexico, Australia, and Canada. Yes, even Canada! :)
Become a paid member and you get INSTANT access to over 500 dating advice videos that will help you answer such questions as...
"How to be mega-confident"
"How can I become more desirable?"
"How to conquer the Fear of Rejection"
"How to Approach"
"How to get hotter sex"
"How to read the secrets of body language to know if someone REALLY likes you"
"How to keep a person loyal to you"
"How to tell a story so it increases attraction to you"
"4 Great Places to Meet your next Girlfriend/Boyfriend"
"How to Get over your Ex. Completely."
"How Flirt Effectively"
"How to Destroy Negative Thoughts"
"How to Immediately Screen out the Psychos"
"#1 Mistake that makes Conversations with new People Boring"
"7 Ways you are being Unattractive"
"8 Tips for the first time you have sex with a person of the sexy sex"
"How to deal with being hurt"
"How to bring out your inner-awesome"
And so much more!
You will finally feel control over your dating life and you will get the relationship you really want.
HogWild's dating advice makes it easy!
Become a member and get INSTANT access to the videos that will change your love life forever!
***
This article is for people who need help with:
How to Keep a Man