Problems with Communication: My Boyfriend Doesn't Talk to Me!
by me, HogWild
K In Indianapolis writes...
Dear Hog,
I'll grant you that sex is about as good as it gets on earth and that the well designed sleek Jaguar is pretty fine! I even like to drink sometimes and watch hockey but there are so many other things that I am passionate about!
But my boyfriend only seems to want to talk about cars and his own interests.
I care about books, writing, poetry, history, travel, my cat, cooking, activism, kids, politics just to name a few things! When faced with my boyfriend's "engineer brain" I throw up my hands!
HOG: Do you mean throw up your hands as in frustrated? Or as in, you're at a kick-butt rap concert? Aw yeah! Engineer Brain is my favorite hip-hop artist! Throw up ya hands and let's get... highly rational with it!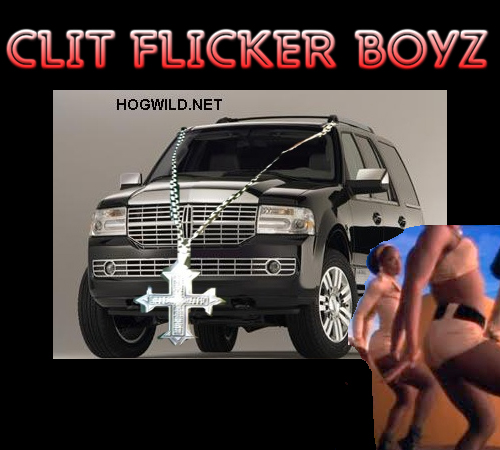 I can and do get him to explain concepts and mechanics but then he feels we are talking about work! I don't really talk much about what I do because he isn't keen.
I wish he'd just debate sometimes! Is it even possible to engage a man in areas where he has closed down? I'm tired of boosting HIS INTERESTS!
- K in Indianapolis
Let him know what you need to feel loved! But don't ask him to do what he can't! That will only frustrate the two of you! If your heart is feeling empty, tell him you need a fill up!
Your guy may not be able to fill you up with witty banter but he might be great at cooking you a delicious meal. Or by stroking your hair or massaging you. Or by taking you out for a surprise adventure! Let him love you the best way he can. With his penis! hahah
One thing that is fun for many couples is to read together. For instance, read the newspaper together and talk about your thoughts. By read together, I mean you curl up in bed with the laptop/tablet/actual paper and one of you reads to the other. Pause at interesting sections and have a conversation.
YOU: Oh wow. That's a crazy political uprising over there in that foreign land. What do you think will be the final result?
HIM: I feel that the human spirit of freedom can not be denied. Freedom is our natural state and tyrants will eventually be overthrown. I think we should do our best to peacefully support the people. Ya know, Martin Luther King Jr. once said, injustice anywhere is a threat to justice everywhere.

YOU: O.M.G.! You just gave me a wicked lady boner!
HIM: Huh? I did?
YOU: Show me that political uprising in your pants! Take me, daddy!
Obviously some guys are more into conversation than others. Tell him this is important to you and that it would make you feel loved not just as his partner, but as his friend.
Awwww! That's cuter than kittens licking up egg nog and snuggling a fuzzy sweater at Christmas.
Now, try not to depend on your guy for ALL your entertainment and intellectual needs. Keep your friends! For instance, if I had a girl who was into cars, I'd be bored to tortuous death by a thousand billion arsenic acupuncture needles to the eyeballs because I care about cars less than the choosing the design on my paper napkins.
Yes, I would make an effort but really she would have to bond with her car-friends. Instead, I would be talking with her on shared topics of interest.
Definitely communicate your needs. Here is exactly what to say...
This is taken from my Premium Members section where I post my new videos.
Here are some more tips, but only Premium Members get the entire video + access to over 500 full dating and relationship videos in the Video Vault!
- It's so important to grow together and not apart! When you're in a relationship you need to find things you are BOTH passionate about!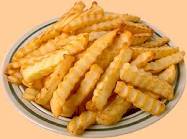 - On the debate issue, I really would shy away from that if he's not into it. Most guys don't want their girlfriend as their intellectual sparring partner because it feels divisive. It feels nicer to have agreement or at least exploratory conversations that are not confrontational or "you against him." Have a friend as a debate partner instead.
- Too many couples, especially married couples, make this tragic relationship mistake...
Only Premium Members have access to this Video!
1 - Learn more about the Premium Membership
or
2 - You realize you've been making the same mistakes or not knowing what to say or do all these years! You can get a one-month subscription for the price of a night at a bar. To you, the cost is worth it since it will actually help you get what you want. Join Now!
Need one-on-one coaching? Contact
Dating Coach
HogWild for help!
Latest HogWild Dating Advice


Click here to Get Greater Dating Confidence + Increase your Relationship Skills

Become a paid member and you get INSTANT access to over 500 dating advice videos that will help you answer such questions as...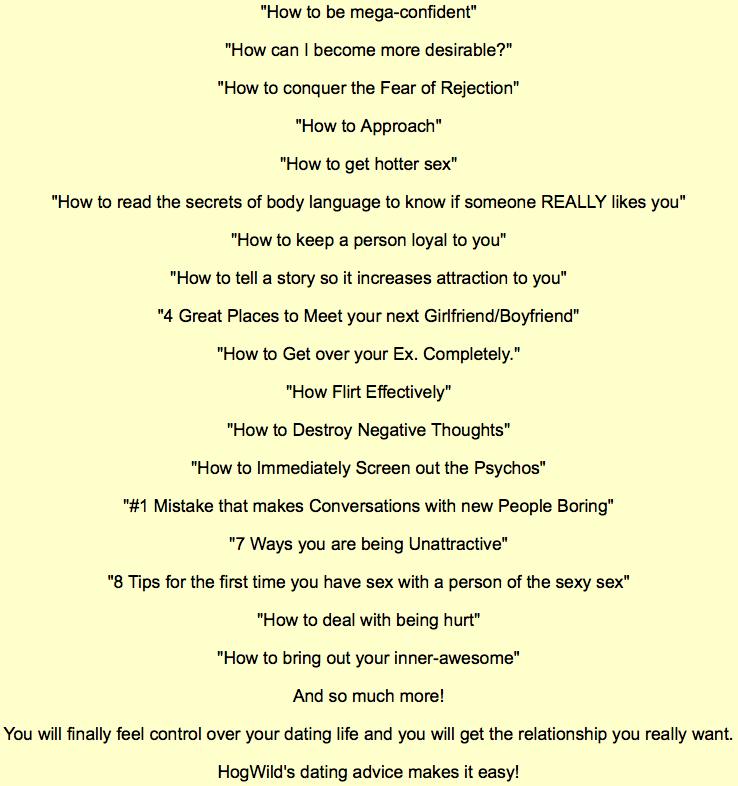 Become a member and get INSTANT access to the videos that will change your love life forever!
***






This article is for people who need help with:
problems with communication
my boyfriend doesn't talk to me
how to get my boyfriend to talk to me