Dating Advice: Conversation Skills: How to get someone to tell you their stories (And why it's important)
by me, HogWild
Improving your conversational skills will increase your powers of being awesome. One way to improve your conversation skills is to get the other person to tell you their stories.
This will give you the ability to get to know that girl or guy much faster. It will help you two become closer. Most people enjoy telling their stories to a good listener! So this will make you much more fun to hang out with.
#1 Rule: Never be judgmental.
Yes you are evaluating them. No you don't have to be permissive of everything. Of course, you can disagree.
But... if you are first trying to LEARN who they are -- don't judge. Listen. Encourage.
THE WRONG WAY
YOU: Wow, what a great story about that year you spent in prison! You say you had an unfair trial but let's be real. You committed a crime so you should do the time! I hope you learned your lesson. ALWAYS pick up your dog's poo... because an elderly person might slip on it and fall into the street and get run over by an ambulance.
THE RIGHT WAY
YOU: Wow, what a great story about that time you made love to every member of The Flaming Gall Bladders in the same night! You must have incredible endurance!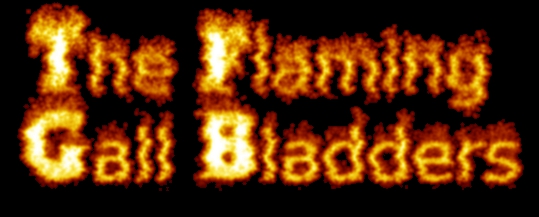 Encourage the other person to tell stories so you can learn about them quickly.
One time I was hanging out with this girl and I got this kind of druggy vibe from her. And for me, this is a dealbreaker. Our conversation went like this:
HER: Yeah, I still smoke pot sometimes.
ME: Oh, a lot of people do that. Have ever tried anything more adventurous? Ya know like heroin or something?
HER: Umm...
ME: I heard it's an amazing high. Have you ever tried it?
HER: Yeah, I tried it a couple times.
ME: Ha! I KNEW IT! YOU'RE A CRAZY NEEDLE POPPING HEROIN ADDICT! YOU PROBABLY HAVE DONKEY-AIDS, JELLYFISH CROTCH, and wicked DANDRUFF! I'm GONE!
No. That's what I thought in my MIND. hahaha :) No, I just realized that her and I probably were not compatible. I continued the conversation politely but I knew this wouldn't be a romantic match.
Tell your own stories so the other person can feel like they can open up with you, too.
NERD BOY: And that's the story of how I lost... oh... I promised myself I wouldn't choke up... I lost her because I I suffocated her! I should have allowed more air circulation. I should have known she'd be gone when she started making those clicking noises. Oh how I miss that external hard drive!
Get a girl or a guy to tell you their stories by asking! And then LISTEN carefully to the stories -- and this is BIG... comment on parts of the story. And ask QUESTIONS about the story.
Here are Two Big things you must NOT do...
This is taken from my Premium Members section where I post my new videos.
Here are some more tips, but only Premium Members get the entire video + access to over 500 full dating and relationship videos in the Video Vault!
- You know you're losing them when they start giving you superficial answers or cliched responses. You're WINNING them over when they tell you more personal stories and emotions.
- There are TWO very important reasons why you want to get a girl or guy to tell you their stories...
Only Premium Members have access to this Video!
1 - Learn more about the Premium Membership
or
2 - You realize Life is Short, get the relationship you deserve and Join Now!
Need one-on-one coaching? Contact
Dating Coach
HogWild for help!
Latest HogWild Dating Advice


Click here to Get Greater Dating Confidence + Increase your Relationship Skills
"The most important part of any relationship... is choosing the right person... in the first place." - HogWild
With your Premium Membership, I'll show you WHY that is true... and HOW to choose the right person for you.
HogWild's dating advice and comedy has been viewed by over 2 million people on YouTube. They have written thousands of positive comments thanking him for his coaching.
He has won awards for his outstanding teaching abilities and stand-up comedy and has been featured on PBS, Mad Magazine, Clear Channel Radio and more!
He has premium members learning from his dating advice from all over the globe including the United States, United Kingdom, Germany, Denmark, Ireland, Egypt, Mexico, Australia, and Canada. Yes, even Canada! :)
Become a paid member and you get INSTANT access to over 500 dating advice videos that will help you answer such questions as...
"How to be mega-confident"
"How can I become more desirable?"
"How to conquer the Fear of Rejection"
"How to Approach"
"How to get hotter sex"
"How to read the secrets of body language to know if someone REALLY likes you"
"How to keep a person loyal to you"
"How to tell a story so it increases attraction to you"
"4 Great Places to Meet your next Girlfriend/Boyfriend"
"How to Get over your Ex. Completely."
"How Flirt Effectively"
"How to Destroy Negative Thoughts"
"How to Immediately Screen out the Psychos"
"#1 Mistake that makes Conversations with new People Boring"
"7 Ways you are being Unattractive"
"8 Tips for the first time you have sex with a person of the sexy sex"
"How to deal with being hurt"
"How to bring out your inner-awesome"
And so much more!
You will finally feel control over your dating life and you will get the relationship you really want.
HogWild's dating advice makes it easy!
Become a member and get INSTANT access to the videos that will change your love life forever!
***