H in Denmark writes...
Hi Hog,
Is 4 months a long time for a relationship?
- H in Denmark
Yes! If you're a goldfish! That's like, 8 lifetimes!
How long is long?
CHEESY GUY: If you want to see long... then check out my... prison record. I was sentenced to jail for stealing hearts.
If it's a bad relationship, then 5 minutes seems long. In a great relationship, 30 years goes by and you can't believe it.
Most relationships have what's called a "honeymoon" period. This is when the guy and girl are on their best relationship behavior. They're both trying to impress each other. They both are really easy-going and accepting because they don't think they have leverage. They're both equally scared of putting too much pressure on the other person causing the infatuation period to end. This usually last a minimum of 3 months. Sometimes 6 months. Rarely longer.
DURING THE FIRST FEW MONTHS
HER: You're so wonderful!
HIM: No, YOU'RE WONDERFUL!
HER: No, YOU'RE WONDERFUL!
HIM: You're the most wonderful wonder in a wonder bra.
HER: Aw, our first little argument. Isn't it...
HIM: Wonderful.

AFTER THE FIRST FEW MONTHS
HER: You're walrus-faced!
HIM: No, YOU'RE WALRUS-FACED!
HER: No, YOU'RE WALRUS-FACED!
HIM: You're the most walrus faced walrus in a walrus shaped body!
HER: Ugh! Our millionth huge argument! Isn't it...
HIM: (pointing) Walrus-Face!!!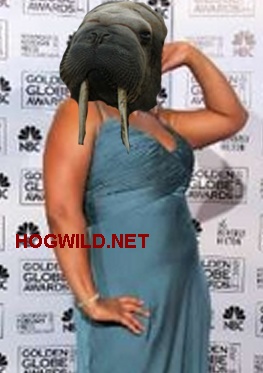 If you're having real arguments in the first three months... man, you might ask yourself if you two are really compatible. That's a BIG red flag when you are fighting at the BEGINNING of a relationship!
Usually it's after 6 months or so that one or both of you will think, "Where is this going? How realistic is this relationship? Would this person be a good spouse or parent? Can we make a future together at some point?"
This changes EVERYTHING. Because now there are new and higher... expectations. And your expectations in life determine your...
This is taken from my Premium Members section where I post my new videos.
Here are some more tips, but only Premium Members get the entire video + access to over 125 full dating and relationship videos in the Video Vault!
- Before you commit to someone for life or before you allow yourself to fall deeper in love and have deeper trust, PLEASE be smart and let this person graduate over time to higher levels of access to your heart.
- The more time you spend together, the more situations you will see. You need this information to make such an important decision as choosing a life partner.
At 4 months, you have no idea how this person behaves at...
Only Premium Members have access to this Video!
1 - Learn more about the Premium Membership
or
2 - You realize Life is Short, get the relationship you deserve and Join Now!
Comment below! Have you ever made a big commitment after a short time dating?




Latest HogWild Dating Advice