JUSTIN: I wanted to write about Roger Clemens today, but we've already covered that topic like five times in the last six months. So I thought hey, what about the Jason Kidd trade to the Dallas Mavericks that's big news, but then lifetime scrub Devean George blocks the trade because he thinks he can get more money even though that night he went out and shot 0-11 against the 76ers. So I decided to fall back to my fourth favorite sport, boxing, which me and 12 other people still watch.

HOG: Sadly, boxing is dead. Mike Tyson made it great. Mike Tyson made it terrible. And Don King made all the money.

Best fighting sports today:

UFC
Professional Wrestling
Hockey

And notice how I listed Hockey below a fictional theater show.

JUSTIN: For years now Boxing promoters have been looking for the next Great White Hope to become the next Heavyweight Champion of the World. The only problem is that they don't count Russians as white guys (moronic) and they're looking in the wrong division because the best honky in boxing reigns in the Middleweight Division. His name is Kelly Pavlik and not only does he hail from the Midwest (Ohio) but he also sports the Dr. Phil bald spot! So my question of course is why hasn't the rest of America jumped on the bandwagon and embraced Pavlik yet?

HOG: First of all, don't call us white people "honkys." That's racist. We prefer the term "cracker" or "white devil slave master." You should be more sensitive considering you are half-honky from Texas and half-Mexican. If you want to use not-nice words, that makes you both a wetback and a redneck -- or as I say -- a Wetneck.

NOTE TO MY MEXICAN FRIENDS: I would never call you a wetback. I'm not even sure what that means. Besides, Mexico is responsible for 3 of the greatest inventions in the entire world: Tequila, Burritos, and Salma Hayek's gigiante breasts!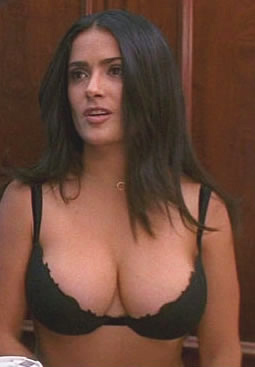 HOG: Salma Hayek is part of my very important educational article entitled, "Beat Your Pinata to the Hottest Mexican Women of Mexico."

JUSTIN: At the age of 26, Kelly Pavlik has flown under the radar for most of his career even though he holds an impressive record of 32-0 with 29 knockouts.
HOG: That's all great, but can he beat this guy?: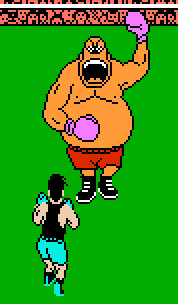 HOG: See, you've got to hit King Hippo right on the bandage on his giant gutksi.
JUSTIN: In 2005 Kelly Pavlik took on Edison Miranda, one the hardest punchers in the middle weight division. Pavlik dominated the fight and after putting Miranda down twice in the 6th round he knocked him out for good in the 7th. It was a brutal fight but the "Ghost" (as his fans like to call him) was on the map and had earned himself a title shot with Jermaine Taylor, the reigning middleweight champ and the last man to beat boxing legend Bernard Hopkins.
HOG: Here is Bernard: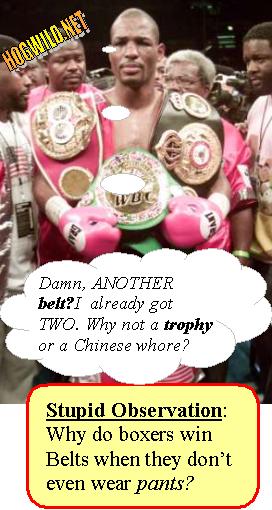 HOG: I've never seen Kelly Pavlik box but I'll tell you what us boxing fans want... ACTION!
I don't want to see two big guys hugging on each other and waltzing around the ring. And I don't want to see two skinny dudes b!tch-slapping each other with their cute little red purses that they call fists.
I want to see KNOCK-OUTS! Big upper-cuts! Teeth flying! Blood-splashing! Ducking, bobbing, weaving, angles, combinations, lightning jabs!

And I want them in shape! I want to see well-developed chests, nice legs, and tiny little shorts! Yes... I'm talking about the Round Card Girls! What did you think I was talking about? Freaks.

JUSTIN: Pavlik came into the Taylor fight as the underdog but after his dominance of Miranda there was a sneaking suspicion amongst fight fans that he just might be able to pull off the upset. Kind of like that sneaking suspicion that the Giants were going to beat the favored Patriots in the Super Bowl.
However, in the much awaited match up of unbeatens, Taylor got the early edge on Pavlik when he knocked him down in the second round. But like most of HogWild's dates he couldn't seal the deal. Pavlik got up off the mat and in a workmanlike performance steadily broke Taylor down with a dominant jab and vicious combos until in the 7th round of the fight Pavlik nailed Taylor with an overhand right that would end the fight.

HOG: Hey! I've sealed the deal MANY a time! Yes! Many A time. A time. Once. Upon a time. (Sigh.)

JUSTIN: Taylor and Pavlik will match up again in one of the most anticipated rematches since Ali vs. Frazier… well probably not but it will still be a great fight that you won't want to miss it. So whether you think Pavlik's the next Great White Hope or the Great White Chump you should tune in what should be a fight with more action than a south of the border donkey show.

HOG: What the hell is a south of the border donkey show? On 2nd thought, I don't WANT to know. It doesn't sound healthy. I'm not sure WHAT it is but I know I'd still watch it over hockey!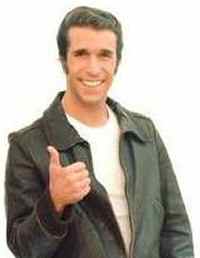 Want a kick-ass comedy show for your college or party? Email me for details.