Okay, I'm going to get personal here. I am performing an experiment. I am trying to not touch myself for 1 week.
I have completed Day 7. If you missed it, see Day 1 & 2 and Day 3 and Day 4 and Day 5 and gut-wrenching Day 6.
On this final day of my experiment I actually woke up angry.
Usually I wake up happy and ready to start my day of making silly jokes. But today I woke up p!ssed off. If I had a crossbow next to my bed, I would have loaded it up with a flaming poison arrow and shot a fluffy-tailed squirrel from my apartment window.
When this day ended, I was so excited. I actually yelled out, "Woo-hoo!" Really.
The last 4 minutes of my experiment, I did nothing but stare at the clock. It was like I was counting down like last minutes of the last period of the school day.
It was the most exciting countdown since New Year's Eve in New York City. And when I finished counting down... I let the balls drop.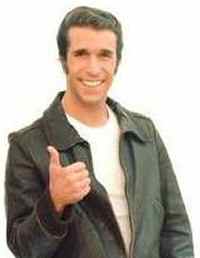 Yeah, it was like a New Year's Eve. 3... 2... 1... Woo-hoo! But instead of confetti, it was raining down shredded up pages of Playboy magazine. And you know that noise-maker thing that you blow into and it inflates while making a funny sound?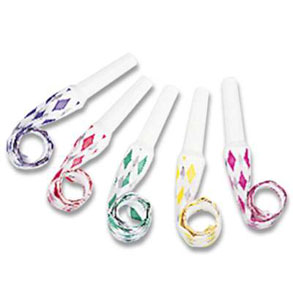 My pen!s did that.
My pen!s was so happy, that it got festive.
So what did I learn?
Lesson 1: Never do that again.
Yeah, that totally sucked.
Lesson 2: Was I more productive?
That was the whole point of the No Touching Myself Experiment. I figured that without touching myself, I would have all this extra time to get more work done.
And I did.
But it wasn't worth it.
I still wasted a bunch of time. But instead of touching myself, I wasted time doing other stupid stuff like reading the news.
NOTE: Yes, reading the news IS wasting time. 99% of the news is worthless information that does nothing to make you into a better person. It's just another form of entertainment. And it gives you something to talk about with people with whom you really have nothing to talk about.
Lesson 3: Never do that again.
I know that was also Lesson 1. But man, holy crap! I am proud of myself for following through and keeping my word. It was a challenge.
I may not accomplish anything in life, but at least I can say I did this. I should get a certificate.
Maybe it will say this on my tombstone:
R.I.P.
"For 1 week, he did not touch himself."
For some of you guys and girls out there, this may not have been a big challenge. But I'm very sexual. You know how when you look up at the sky you see things formed in the clouds? I see boobies.
Always.
GIRL: I see an angel handing flowers to a panda.
ME: I see boobies!

GIRL: Ooh! Now I see an elephant!
ME: I see boobies!

GIRL: I see a snowman dancing with an elf.
ME: I see that, too!
GIRL: Really?!
ME: Yeah, that elf has huge boobies!