JUSTIN: Once the Super Bowl ends... there is February -- a month of sports that's as barren as the Gobi desert with only College Basketball's Final Four to look forward to in March. What's worse for me is that for the Super Bowl I get to pick between cheering for the New York Giants and the New England Patriots, which is like trying to pick between sharing a cell with Adebisi at Oz or picking a fight with Mike Tyson in his prime.

HOG: I'd pick the fight with Tyson because at least Tyson will only leave with a piece of my EAR. !!!
JUSTIN: The good news is that there are a couple of sporting events that we can look forward to afterwards.

The Scotties Tournament of Hearts - That's right folks, grab your ice brooms and get ready for the Annual Canadian Women's Curling Championship! Screw football, it's got way too much violence for most people. I mean wouldn't you much rather watch a bunch of chicks nipping out and sweeping?

HOG: The only way I want to watch women sweep is if they are wearing sexy French maid outfits.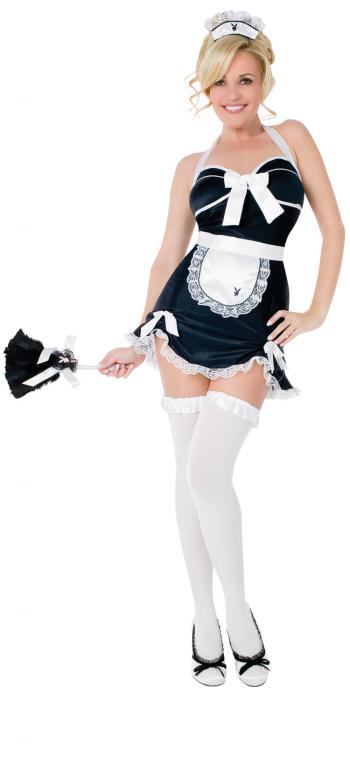 HOG: But you know what? I'd rather watch Women's Curling on ESPN than a bunch of dorks playing cards.
HOG: If you're going to call Poker a sport then you need to add some physical elements to the game. Like when you lose a hand, the winner gets to throw a fistful of poker chips in your face. Or you have to dress up like a Joker and fight the King of Hearts in a tag team wrestling match with the Jack of Diamonds.
JUSTIN: Exactly! Every man knows that there are only four sports! Baseball, basketball, football and hockey anything else is just a hobby! So let it be written!
HOG: Wait, hockey is a sport?

JUSTIN:
Keukenconcurrent Masters of Darts - Darts, or what I like to call "There's no hot chicks at this bar and I'm bored."

HOG: HA HA HA!

Actually I have a cute female friend who is in a Darts League! She's really cool but usually it has been my experience that people who play darts too seriously are NOT the people I want to throw darts with... They are the people I want to throw darts AT.
JUSTIN: That's too bad Hogster, "She's really cool" usually translates into, "I haven't slept with her yet."
HOG: Hardy-har-SHUT UP!

JUSTIN: Actually the Keukenconcurrent Masters of Darts is like the Super Bowl of Darts where the Top 5 Dutch players face off against the Top 5 English players in a battle to the death…or three, whichever comes first. Last year Dutch teenager Michael Van Gerwen produced the rare Nine Dart Finish which is almost as rare as someone who actually knows what the hell a Nine Dart Finish is!

HOG: I don't know if this counts but once after eating a can of baked beans I produced a rare Nine Fart Finish. I made a bulls-eye in my underpants. Aaaaawww!! :)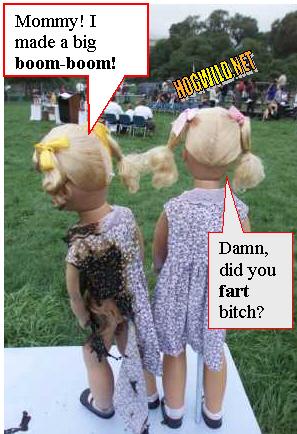 JUSTIN:
2008 Welsh Open - I know what you're thinking, I could give a damn about Darts and Curling, and if that's the case then you better get ready for some World Class Snooker at the Welsh Open. Snooker (which is kind of like Pool only with fewer pockets and less fun) is evidently huge across the pond and on ESPN 8. This year the top Snookerererers from around the world will come to Newport to test their skills, so get ready to fall asleep in front of your TV, folks!

HOG: Last night my date slapped me after I tried to Snooker her while watching the movie.
JUSTIN: Top drawer old man, I say jolly good fun!

2008 Biathlon World Championships - For all of you manly sports fans out there that want something a little more exciting than bar games and chicks on ice, there is the Biathlon World Championships. I seriously don't think that this event gets enough coverage. I mean any time you combine Guns and Skiing this needs to be televised! My only complaint is that instead of having contestants stop and shoot at stationary targets that you put them all in a half pipe and make them shoot at each other!

HOG: It would be cool if they lined up like 50 snowmen and the athletes had to shoot Frosty's head straight off his fat snowy body!

JUSTIN: Hopefully these events have given you something to take your mind off what a crappy Super Bowl it is going to be and instead given you something to look forward to! I know I'm looking forward to all of the events and will be placing bets immediately…wait a minute…cancel the bets maybe I'll just get hammered and watch them instead!

HOG: The Super Bowl will be awesome! Don't be bitter just because your #1 Seed Favored Dallas Crybabies lost. You still have something to look forward to... Like watching the commercials and the half-time show and my New York Giants holding up the Championship Trophy at the end of the game!
JUSTIN: As Aerosmith said HogWild, "Dream on, dream on, dream on..."
HOG: Oh, my dreams are your worst nightmares. And even when you wake up you will see this humiliating video of yourself replaying your head! Mwu-HA HA HA!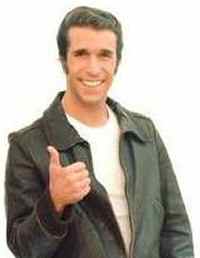 Want a kick-ass comedy show for your college or party? Email me for details.