JUSTIN: It's time for the Super Bowl…woo. That's right Super (Lame) Bowl 42 marks one of the lowest points of my entire sports life. Why? Well as a Cowboy fan I am pressed with the choice of cheering for the Douche Bag Patriots who cheated their way to the Championship or cheering for the forever sh!t-talking Giants. And as much as it pains me to say this I'm going to have to cheer for New York Giants. That's right someone get me a Pink Eli Manning jersey because for one game I'm selling out.............. …………………………………………………………… sorry about that pause, I just spent the last five minutes stabbing myself in the eye with a pencil.

HOG: Now turn the pencil upside-down and jam it into your brain to try to erase the memory of your Dallas Crybabies choking in the playoffs to my NY Giants! But I do applaud you for having the courage to cheer for the team that humiliated you instead of going with Coach Bill Bilicheat and the New England Patriots.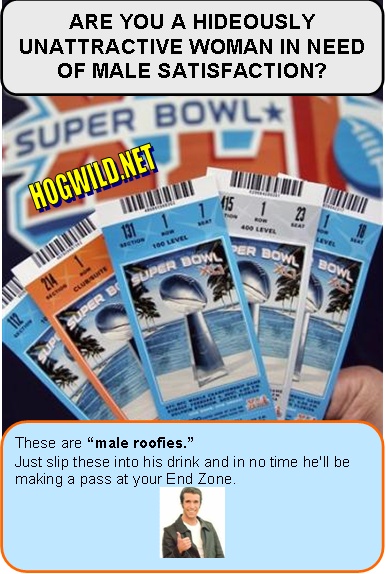 JUSTIN: It's obvious why I hate the Giants but let's take a closer look at 4 reasons why everyone outside of Boston should really really hate the Cheatriots.

HOG: Instead of putting the Patriots on a Wheaties Box, they should "honor" them with a new cereal called the Cheatrios. Cheatrios are part of a balanced offensive attack to help you lower your cholesterol and your ethical standards! Cheatrios contains vitamins and performance enhancing "nutrients" but is NOT a good source of moral fiber.

JUSTIN: Reason 1. Bill Belichick was named Bill Parcells' successor as coach of the New York Jets for less than a day before he held a press conference and announced his resignation and took the head coaching job in New England. What is this the WWE? The only way Belichick could've screwed over the Jets anymore is if he had hit Bill Parcells over the head with a steal chair right before he announced he was leaving.

HOG: But really, Wrestling DOES have the best press conferences. I want to see Michael Strahan wearing face paint and being interviewed old-school style by Mean Gene Okerlund. Then Strahan gives a passionate soliquoqy where he appeals to all his little Strahanimaniacs while at the same time mocking the Patriots, "We're gonna kick the asses of those Chowda Heads so hard, they will ALL be crying like we made T.O. cry. Boo-hoo! Boo-hoo!"

JUSTIN: 2. No matter how many women you sleep with and how many fantasy football titles you win and no matter how much money you make your life will never be as sweet as Tom Brady's. So just keep that in mind every time you get up and go to work in your crappy car the next day after Tom and the Pats whip your team's ass. Feels good doesn't it?

HOG: Please. Tom Brady's life isn't THAT great just because he scores Touchdowns and Super Models. Sure Tom Brady is wealthy and famous and well-liked and popular-with-women and owns an island and dances well and can write poetry and owns a yacht full of Giant Pandas and has actually heard the voice of God... But he doesn't have his own semi-hilarious comedy web site with tens and tens of fans! HA! Take THAT Tom Brady! You LOSER!

JUSTIN: 3. They're freaking CHEATERS!!! The NFL caught the Cheatriots stealing the Jets defensive signals and yet all they got was a draft pick taken away from them. Well what the hell? Basically the NFL's saying that if you think you're going to have a decent year you might as well CHEAT because all they're going to do is take away ONE draft pick! On top of that once again the victim of a Belichick screw job is the New York Jets. Seriously Belichick is the Adolf Hitler of the NFL!

HOG: Whoa, whoa whoa. As a Jew, I don't like people tossing around that "Adolf Hitler" reference lightly. He's not THAT bad. Let's put it all in perspective. The guy stole the Jets' signals, not the gold fillings out of their teeth. Calling him Hitler is too much. In training camp, when he has to cut players he's not like, "All right, Johnson, Thompson, and Pullman... Hit the showers! ... Mwu-HA HA HA!" The guy is NOT Hitler. The guy is a jerk. There is a big difference between being a jerk and being Hitler. When a jerk gets rejected by a girl, he calls her fat... He doesn't run off and invade Poland. I hate Belichick but to compare him the most evil man of the 20th Century is unfair. Unfair to Hitler. Because Belichick doesn't dress nearly as well as Hitler did. You would never catch Adolf leading the Nazis into battle while wearing an unwashed hooded sweatshirt.

JUSTIN: 4. Lastly before you go out and buy your trendy Wes Welker Patriots jersey you should think about all of the obnoxious, bandwagon jumping, pink hat wearing Red Sox fans that have spent the past year gloating about how the team with the second highest payroll in the league won a championship. Shocker huh?
Now just imagine if the Patriots won the Championship and went undefeated how obnoxious those fair weather fans will be??? Would you want to live in a world like that? I know I sure as hell wouldn't. What's even worse is that if the Pats win the Super Bowl there's a good chance that the Celtics who are 36-8 (best record in the league) currently could end up winning the NBA Championship. Are you kidding me? The only consolation for the rest of the country is that even though they have three extremely successful teams that Boston is the home of numerous pedophiles and is cold 9 months out of the year.

HOG: Dude, you gotta relax. In the last 30 seconds you've called the Patriots Head Coach "Hitler" and you've accused their city of being a safe-haven for pedophiles. Boston is NOT a town of children-touchers and their coach is NOT an evil genocidal maniac. Boston is a beautiful metropolis and Coach Belichick is a passionate and knowledgeable man... who eats babies.

JUSTIN: So in closing, "Go Giants"…and that's all you get. Of course I'm sure there's going to be a link to my Giants video to go along with this column but what the hell if the Giants can pull off the upset it'll be at least a moral victory for this STILL pissed off Cowboys fan! So get out your Haterade playas and cheer for whichever team you hate less!

HOG: OK, here is my cheer!
2-4-6-8
Which team do we player-hate?
The Patriots! The Patriots! Boo the baby-eating, Grandma-kicking, puppy-strangling, they-cancelled-my-favorite-TV-show-because-they're-really-a-bunch-of-jerkfaces-PATRIOTS!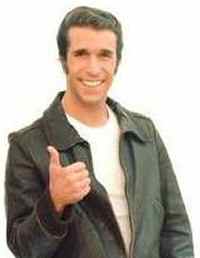 Want a kick-ass comedy show for your college or party? Email me for details.