Here are 3 Halloween Characters that are very unattractive to the opposite sex.
Don't be anything like these characters. If you see some of these traits in your personality, work hard to get rid of them!
1 - Zombie
This is the undead person who is drifting aimlessly through life. They are a soulless corpse with no passion for living.
Don't be a zombie!
Have a plan! Have passion!
People are generally attracted to those who enjoy life. If you've lost that fire...
Dammit! Where did I put that fire? Oh I remember. I must have tossed it out with my hopes and dreams. They're all in the garbage can, disintegrating.
No! Get it back!
If you can't find that passion for accomplishing your goals... if you're no longer excited about discovering new things... it will be very difficult to attract someone into your life.
NOTE: The exception is if you're a depressed artist because you might attract someone who wants to "save" you.
THE GIRL: *I* will save you, morose folk singer guitar guy! All you need to do is write me adoring love songs and I will cradle you in my bosoms. But eventually I will tire of your sad crap and I will move on to find a suntanned rock climber with rippling stomach muscles and a cool car. Goodbye, melancholy boy!
Remember, you must GIVE to others. Why would someone want to be with you? Stop thinking of your misery and boredom and get creative with how you can make someone else's life more awesome!
Kill that zombie inside of you! How do you kill a zombie? You beat in his brains! Duh. Haven't you taken Zombie Slaughtering 101? It's an open elective. The Professor is really nice. He wears a red bow-tie and has these comfy sweaters. Sometimes they have stains of spinal fluid, because, ya know, Zombie Slaughtering and all.
To kill the Zombie inside you, you allow yourself to FEEL. You WILL die, so enjoy this short time on earth. Reach higher. Give more. Have a strong porpoise!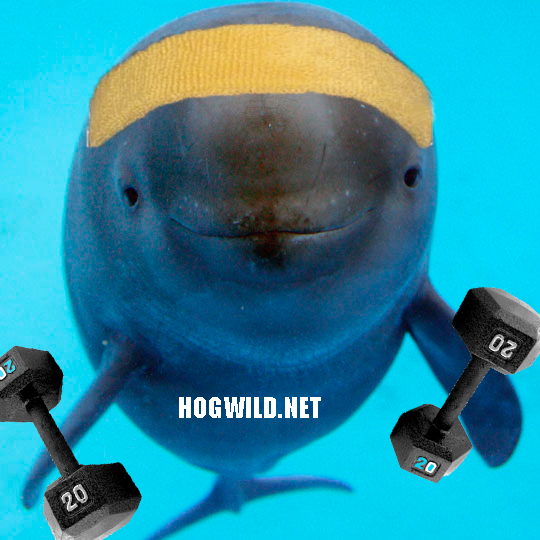 Er, Purpose! haha :)
2 - Robot
As much as we all like to be rational, we are still emotional creatures. Love happens when you inspire someone. You can't inspire someone when you're acting mechanically.
Don't be unfeeling. Don't be entirely predictable. Get out of your normal routine sometimes. Do something you wouldn't ordinarily attempt. Live your life, dammit!
Love is when you...
This is taken from my Premium Members section where I post my new videos.
Click here to Get Greater Dating Confidence + Increase your Relationship Skills
"The most important part of any relationship... is choosing the right person... in the first place." - HogWild
With your Premium Membership, I'll show you WHY that is true... and HOW to choose the right person for you.
HogWild's dating advice and comedy has been viewed by over 2 million people on YouTube. They have written thousands of positive comments thanking him for his coaching.
He has won awards for his outstanding teaching abilities and stand-up comedy and has been featured on PBS, Mad Magazine, Clear Channel Radio and more!
He has premium members learning from his dating advice from all over the globe including the United States, United Kingdom, Germany, Denmark, Ireland, Egypt, Mexico, Australia, and Canada. Yes, even Canada! :)
Become a paid member and you get INSTANT access to over 400 dating advice videos that will help you answer such questions as...
"How to be mega-confident"
"How can I become more desirable?"
"How to conquer the Fear of Rejection"
"How to Approach"
"How to get hotter sex"
"How to read the secrets of body language to know if someone REALLY likes you"
"How to keep a person loyal to you"
"How to tell a story so it increases attraction to you"
"4 Great Places to Meet your next Girlfriend/Boyfriend"
"How to Get over your Ex. Completely."
"How Flirt Effectively"
"How to Destroy Negative Thoughts"
"How to Immediately Screen out the Psychos"
"#1 Mistake that makes Conversations with new People Boring"
"7 Ways you are being Unattractive"
"8 Tips for the first time you have sex with a person of the sexy sex"
"How to deal with being hurt"
"How to bring out your inner-awesome"
And so much more!
You will finally feel control over your dating life and you will get the relationship you really want.
HogWild's dating advice makes it easy!
Become a member and get INSTANT access to the videos that will change your love life forever!
***