How to Talk to Women (How to Attract Women with Conversation), An Example of How to Talk to Girls
by me, HogWild
How to Talk to Women
#1, before ANYTHING ELSE... This should be your mindset:
You are talking to this woman to see if SHE is cool enough for you, while at the same time showing her your awesomeness.
So lead the conversation in ways that give her a chance to demonstrate HER awesomeness. What qualities are you looking for?
If you want a caring girl, talk about topics like family and friends. If you want an adventurous girl talk about travel and trying new things. If you want a slutty girl, talk about gas station restrooms. Ewww! hahah :)
When I say show her your awesomeness, this is not some vague thing. Watch video #468: 5 Qualities that Attract Women.
Through your conversation you give her a peek into those great qualities about you.
In a conversation you have tools to help you talk to women such as:
- Your Stories
- Her Stories
- Current Events
- Jokes relating to her, yourself or the topics
- Comments
- Playful Imagination
- Games
- Interesting Questions leading to interesting topics
And the most important tool: Feelings.
If you ask a boring question you will most likely get a boring answer.
YOU: Soooo... do you like rice?
HER: It's OK.
YOU: Good.
HER: ...
YOU: Doo-tee-doo. Tee-doo. Ummmm.... Doo-tee-doo.
But what if you made it just SLIGHTLY more interesting:
YOU: So what do you think about this new trend of women getting cosmetic surgeries on their v@gina lips?
No! That's TOO interesting! hahah
YOU: OK, this is a VERY important question. This answer tells A LOT about you. What... is your favorite dessert?
HER: hahaha. Um. Wow. It's hard to pick one. I love fudge brownies.
YOU: Good answer! OK, now this is crucial to see if we can be friends or not... with nuts or without?
HER: Ummm... with.
YOU: Shwew! We can still hang out. You're cool. I love a good chocolate brownie that's warm and melts in your mouth... and it's topped with vanilla ice cream. Man, that's a food orgasm. OK, if you could only choose one: one night of amazing sex with a guy who will never become your boyfriend... No strings attached... Just mind blowing sex... OR... one WEEK of the best food of your life... which do you choose?
OK, see what happened here? It's INTERESTING. Some girls will love this type of conversation and some won't. But in my experience, most do. IF you look normal. If you look creepy, then nothing you say will help you. It's so important with girls who don't know you, that you look normal and it's even better if you have people around you who can vouch for you.
So in that conversation I asked a simple question that will lead to a fun conversation, "What's your favorite dessert?" I asked it in a silly way because that's my personality. I JUDGED her answer. That's important. I let her know right there that I am evaluating her. I'm joking around but also serious. But also joking. But also... serious!!!
Then I asked another question that turned things sexual.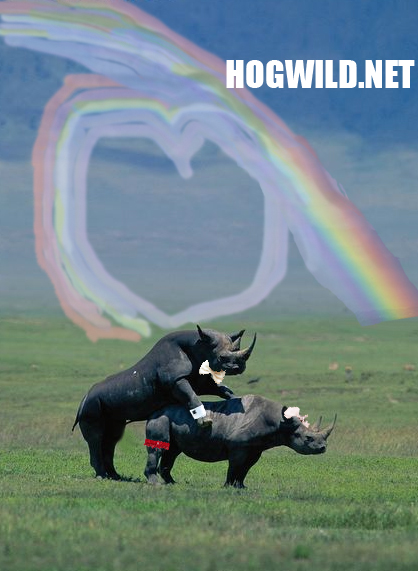 After this, I would back off from the sex stuff and move to a new topic or story.
Here is a real life example of a conversation I started with a new woman:
In a bar, I was talking with my friend about forms of birth control. Why? I don't know. We just were.
There happened to be a very pretty girl standing next to us. I said to her with full confidence that she would talk to me, "Hey, me and my buddy are talking about birth control. Do you know anyone who has used the Nuva Ring? Because I had an ex who used it and I was always scared the ring would slip down and the head of my penis would look like Saturn."
HER: Um, I've heard of it. But I don't know anyone who uses it.
ME: Yeah, I think the pill is much simpler. But as a guy, you really have to trust your girlfriend to take it properly. Ya know, they should invent a male birth control pill.
HER: Well you can get a vasectomy.
ME: No way! I'm not snipping anything! I'm Jewish, I already had a difficult experience with a snip down there! haha :) And besides, I'm pretty sure I want kids some day.
HER: I think it's reversible.
ME: I guess so. We should ask my friend here since he's a doctor and all.
So now I've brought him into the conversation. Then I ask who SHE is with here. She says her friends. I boldly ask her, "Did you keep your boyfriend at home tonight?"
HER: I don't have boyfriend.
ME: Shwew! Thank goodness! Because if you did, he would kick my ass for talking to you about birth control after just meeting you! I like you. You seem pretty cool... so far.
So let's analyze this to see how you can talk to girls in the same way.
I began with a simple question. But it wasn't a question she hears every day like, "Yo. What's your name? Or, do you live around her? Where do you work? Are you in school? Are your nipples pink, brown, or other?"
I asked her something with a bit of shock value and I followed it up with a humorous comment about my penis looking like a ringed planet. Now, can YOU get away with that?
YES! IF... you don't look creepy. This means you are reasonably well groomed and dressed, you look confident, and you don't look desperate.
Plus, I was with a guy friend who also looked normal. If you are a sleazy guy standing alone with a drink and you slink over and make strong eye contact with her passion area then she will attempt to mace you.
So about the Nuva ring birth control, her first words to me were, "Um, I've heard of it. But I don't know anyone who uses it."
At that point, a lot of guys would say, "Oh. OK. Thanks for your response to my random survey. I'm going to awkwardly slink away while sipping through my straw."
No! I followed up with a quick story. A story that shows I have a sense of humor AND have had a previous relationship. These are two positive qualities.
Then I added something that shows imagination AND brings up a NEW interesting topic. I said, Ya know, they should invent a male birth control pill.
Then SHE showed HER intelligence by bringing up the option of vasectomy.
So a lot of guys would say, "Yeah. That's true. Er, um, good music in here."
No! I REACTED to her comment with PERSONALITY. MY personality. I'm silly and playful with girls. So I overreacted on purpose by saying "No way! I'm not snipping anything! I'm Jewish, I already had a difficult experience with a snip down there! haha :) And besides, I'm pretty sure I want kids some day."
Those 3 sentences told her A LOT. If you're keeping score at home, do you know what awesome things I communicated about myself?
1 - My personality type.
2 - That I'm Jewish. My heritage doesn't make me awesome but it was smooth how I related it to the topic AND... if she had happened to share my heritage, we would have found a big common bond that could increase her attraction to me.
3 - I said, I want to have kids some day. Again, that in itself is not awesome, but it shows her something about me and gives us a chance to have things in common. This is a fairly common desire so it's not huge, but it shows that I am more likely in relationship mode than "player mode."
Then she said, I think a vasectomy can be reversible.
So I said, We should ask my friend here since he's a doctor and all.
OK, now she knows that I am friends with a doctor. She is forming a picture about me.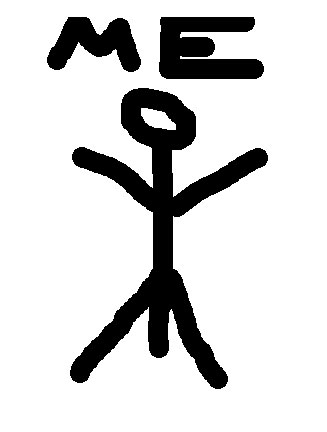 And perhaps a picture of her.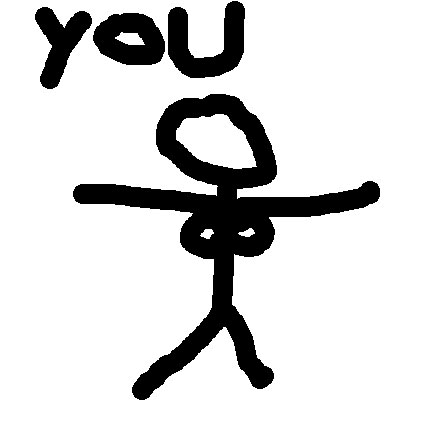 And a picture of US!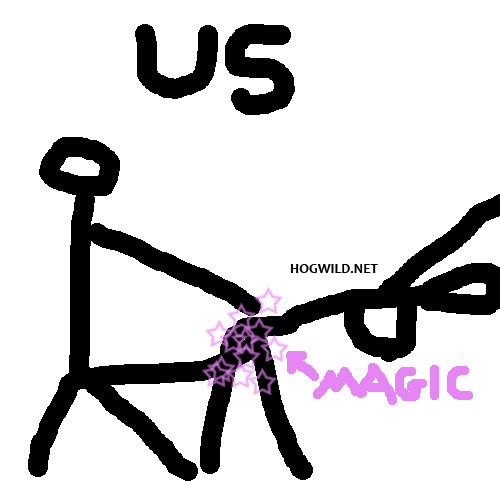 Usually when you're a loser, your friends are losers, too. When you're educated, your friends tend to be. When you're social or sporty, you get the idea. It's not always true but it's a generalization she makes about you at the beginning to decide if she is intrigued by you or if she wants you to go away.
And I wasn't being a Braggathor about my friend being a doctor. It made perfect sense to bring it up at that point.
Also keep in mind that *I* approached her. This shows my confidence and also that in my two man group, I am the leader. Girls are attracted to confident leaders.
Then I asked whom she is here with because eventually we will all have to meet. And I want to see if she has a boyfriend with her because personally, although I love making new friends and meeting people, that night I was out to find a woman for romance. And by romance, I mean, sha-boinking! And by sha-boinking, I mean we cook dinner together, share a glass of red wine, and relax watching a pornographic film. hahah Just kidding! Kinda.
Since she didn't mention a boyfriend, I asked her if she had one.
Sometimes you don't want to ask, but I felt that her and I were getting along so if she was interested in me AND single, she would let me know.
You should take each conversational tool and work on it because that's how to talk to girls!
For instance, watch my videos #332, 335 and 512 on how to re-write your life into attractive stories.
Talking to a girl is all about COMMUNICATING who you are. You're SHOWING her your personality. You're DISCOVERING HER personality. And you're flirting to get her attracted to you.
CHEESY GUY: Forget all this small talk, my Chesty Chica, because I'm playing hard to get. As in, I'm hard, get it?! AHH! My eyes! Oh. Yummy! I smell like Cinnamon Buns with Vanilla Glaze. Babe, I'd sure like to spread MY vanilla glaze on YOUR cinnamon... <SLAP!> Ah! I've been Slapped AND SCRAMed! But at least you didn't kick me in the... AHH! I wanted you to do that! Physical contact, baby! You're right about ONE thing... they SHOULD put my personality into a pill!
This is taken from my Premium Members section where I post my new videos.
Click here to Get Greater Dating Confidence + Increase your Relationship Skills
"The most important part of any relationship... is choosing the right person... in the first place." - HogWild
With your Premium Membership, I'll show you WHY that is true... and HOW to choose the right person for you.
HogWild's dating advice and comedy has been viewed by over 2 million people on YouTube. They have written thousands of positive comments thanking him for his coaching.
He has won awards for his outstanding teaching abilities and stand-up comedy and has been featured on PBS, Mad Magazine, Clear Channel Radio and more!
He has premium members learning from his dating advice from all over the globe including the United States, United Kingdom, Germany, Denmark, Ireland, Egypt, Mexico, Australia, and Canada. Yes, even Canada! :)
Become a paid member and you get INSTANT access to over 400 dating advice videos that will help you answer such questions as...
"How to be mega-confident"
"How can I become more desirable?"
"How to conquer the Fear of Rejection"
"How to Approach"
"How to get hotter sex"
"How to read the secrets of body language to know if someone REALLY likes you"
"How to keep a person loyal to you"
"How to tell a story so it increases attraction to you"
"4 Great Places to Meet your next Girlfriend/Boyfriend"
"How to Get over your Ex. Completely."
"How Flirt Effectively"
"How to Destroy Negative Thoughts"
"How to Immediately Screen out the Psychos"
"#1 Mistake that makes Conversations with new People Boring"
"7 Ways you are being Unattractive"
"8 Tips for the first time you have sex with a person of the sexy sex"
"How to deal with being hurt"
"How to bring out your inner-awesome"
And so much more!
You will finally feel control over your dating life and you will get the relationship you really want.
HogWild's dating advice makes it easy!
Become a member and get INSTANT access to the videos that will change your love life forever!
***