Dating Advice: Dating Site Introduction: Your first message while online dating
by me, HogWild
Let's say you're on a dating site for singles and you get a "wink" or a "tap" or a "poke" or a "whip" -- if it's a dominatrix site! hahah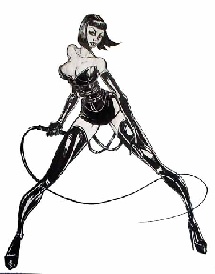 Oh man, it'd be cool if they had a dating site for immature people like me. If you like a girl, you click a button to pull her pony-tail. Or a throw a handful of cheese doodles at her. haha
OK so you get some kind of contact from someone. Or maybe you want to start the conversation with something interesting and personalized. Let's look at what to do.
I'm helping S in Las Vegas with one-on-one relationship coaching (which is an extra service I provide) and he's agreed to share some of the stuff we've talked about because, in this case, it applies to lots of people.
S in Las Vegas says,
I just got a wink from this woman. My new online dating profile that you helped me write is working. Thank you!
Could you help me with an introduction message to send back?
Her dating profile states:
I'm an independent woman with a pioneering adventurous side. I like working out and staying fit and healthy.
I need a man who believes in God. If so, we should definitely be talking.
I'm very grateful for all that I have and don't take anything for granted. Although I've never been married and have no kids, I love children and pets.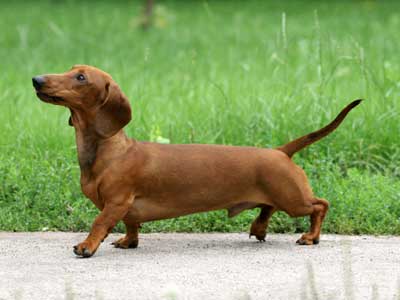 I'm content being single but finding a special man would be outstanding! Something simple at first, a No Strings Attached friendship, then if things develop we can get more serious and get off this online dating site.
I like to be adventurous and sometimes I'll take off on a road trip. I appreciate the mountains and nature. I'm self employed with a small company here in Nevada. I'm also an inventor and spend a lot of my time tinkering on inventions. I have one patent I'm working on currently. I have a good mind and I'm a reasonable woman with a positive outlook on life.
OK, she goes on further but you get the main idea.
The way to write back is to focus on something she is PASSIONATE about.
If not that, then you can ask her an interesting question.
But seeing as she has some cool things going on in her life, I'd start by talking about her passions.

EXAMPLES:

If their passion is training show dogs:
YOU: Wow! I've never been to a show but I've seen it on TV. You must have a huge love for your dogs. What is the most rewarding part of the experience for you?
Or,

If their passion is removing chewing gum from underneath park benches:
YOU: Wow! That's so cool that you take the time to beautify the underside of our public benches.

THEM: I don't do it to clean up the park. I do it for the free gum.

YOU: Eeeeeeeeew!!!

In this case, keep in mind that God is very important to this woman. She said that at the start. That may make her more attractive to you or signal an incompatible trait.

You can write back:

Finally! A wink from a woman who seems to be INTERESTING and COOL! A lot of women here don't really catch my fancy but (if I'm reading your profile correctly) you seem to have something really important: Character. You know who you are and what you want. I like that.
We seem to have a number of things in common. We're both entrepreneurs, fond of nature walks, and very fit. I also have a strong belief in the Lord.
In fact, I tie my fitness routines to my prayers. I created a yoga stance where I lunge forward and then hold my hands in prayer and thrust them to the sky. And when I do downward dog pose, I imagine I'm looking down at Satan and I make funny faces at him! And I feel comfort that God thinks I'm beautiful even when He has to see my rear end sticking up at Him!
HINT: Don't write that. hahah
Continue your first message by writing the most important part, which is...
This is taken from my Premium Members section where I post my new videos.
Here are some more tips, but only Premium Members get the entire video + access to over 500 full dating and relationship videos in the Video Vault!
- If you want to get someone talking, ask them about their passion! Encourage them to talk about it! Comment how you like it and what it says about them as a person.
- If a woman on a dating site says she is looking for a friendship first, what she REALLY means is...
Only Premium Members have access to this Video!
1 - Learn more about the Premium Membership
or
2 - You realize Life is Short, get the relationship you deserve and Join Now!
Need one-on-one coaching? Contact
Dating Coach
HogWild for help!
Latest HogWild Dating Advice


Click here to Get Greater Dating Confidence + Increase your Relationship Skills
"The most important part of any relationship... is choosing the right person... in the first place." - HogWild
With your Premium Membership, I'll show you WHY that is true... and HOW to choose the right person for you.
HogWild's dating advice and comedy has been viewed by over 2 million people on YouTube. They have written thousands of positive comments thanking him for his coaching.
He has won awards for his outstanding teaching abilities and stand-up comedy and has been featured on PBS, Mad Magazine, Clear Channel Radio and more!
He has premium members learning from his dating advice from all over the globe including the United States, United Kingdom, Germany, Denmark, Ireland, Egypt, Mexico, Australia, and Canada. Yes, even Canada! :)
Become a paid member and you get INSTANT access to over 500 dating advice videos that will help you answer such questions as...
"How to be mega-confident"
"How can I become more desirable?"
"How to conquer the Fear of Rejection"
"How to Approach"
"How to get hotter sex"
"How to read the secrets of body language to know if someone REALLY likes you"
"How to keep a person loyal to you"
"How to tell a story so it increases attraction to you"
"4 Great Places to Meet your next Girlfriend/Boyfriend"
"How to Get over your Ex. Completely."
"How Flirt Effectively"
"How to Destroy Negative Thoughts"
"How to Immediately Screen out the Psychos"
"#1 Mistake that makes Conversations with new People Boring"
"7 Ways you are being Unattractive"
"8 Tips for the first time you have sex with a person of the sexy sex"
"How to deal with being hurt"
"How to bring out your inner-awesome"
And so much more!
You will finally feel control over your dating life and you will get the relationship you really want.
HogWild's dating advice makes it easy!
Become a member and get INSTANT access to the videos that will change your love life forever!
***
This article is for people who need help with:
first message online dating
online dating message
dating site introduction