Hog's mom does NOT approve of this article.
To further my quest to be sentenced to Hell, I present to you The Six Sexiest Babes in the Bible!
See Hogstaz, I do anything for you! I'm going to Hell for you! Just so you can look at some sexy biblical babes!
Let's begin with Eve -- the original naughty girl!
God could have created Eve as an ugly beast and Adam would have been satisfied, because he was lonely and horny with no other option. But our God is a kind, loving God and He created Eve as a beautiful woman as evidenced by Emmanuelle Chriqui who stars at Eve in the feature film National Lampoon's Adam & Eve.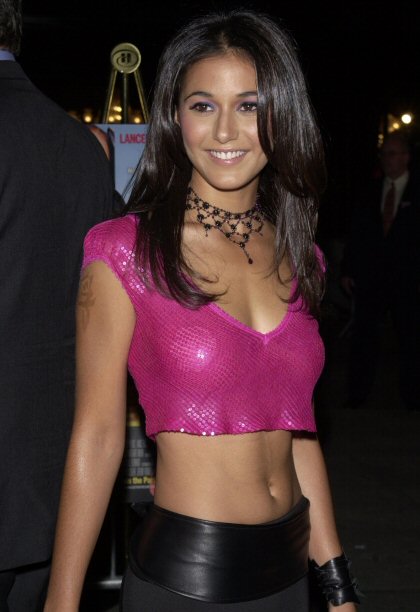 Eve is really hot not only for her looks and tattoo, but because she was so naughty! Like most girls, she liked shiny things. So when she saw that shiny red apple, she could not resist! Knowing it was wrong, she grabbed the apple and convinced her man Adam to partake. Later, she blamed her naughty behavior on drinking too many of those fermented grapes of the vine.
Below, we see another representation of Eve: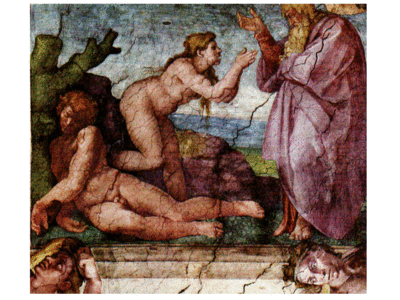 See, throughout Time, there have been different ideas of beauty. Back in the day, the sexiest women were chunky. Why? Because it was hard to do! How the heck did Eve get chunky like that eating only apples? They didn't even have McDonald's yet! Or even fire -- because the cavemen didn't invent it yet! Oh wait, are there cavemen in the bible? Nevermind that, back to our story...
Sexy Bible Babe #2 is the deliciously devilish Delilah.

You know Delilah had to be super sexy because she got Samson to reveal to her the secret of his strength. Back then it was a mystery, but now it's common knowledge thanks to the Mitchell Report.
Delilah was damn sexy and as proof, some Hollywood director cast Elizabeth Hurley for the role in the film Samson & Delilah: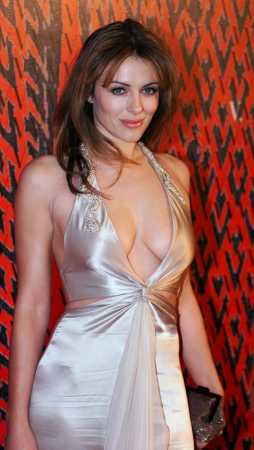 Delilah was the ultimate Femme Fatale. I don't know what that means because I refuse to speak French but I do know she was a seductress. And she used her charms to create incredible desire in her men to make them do whatever she wanted.
NOTE: Charms = Boobies.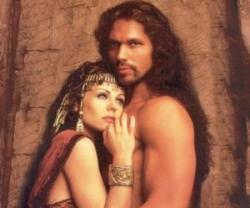 Above we see Delilah with Fabio, er, Samson.
Sexy Bible Babe #3 is Queen Esther. She was chosen out of 1000's of women to be the new queen. All the other women were sentenced to become whores. This is the model for the modern-day Miss America Pageant.
Queen Esther, as played by Tiffany Dupont in One Night with the King: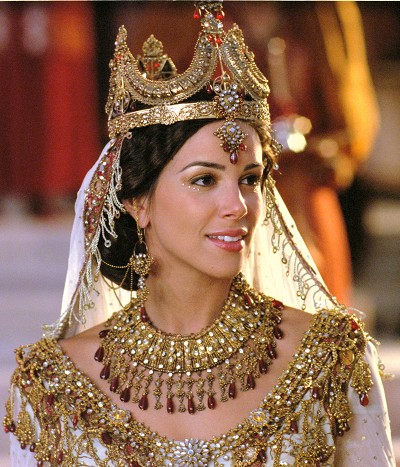 But simply being more beautiful than 1000's of other beautiful women is not what makes her so sexy. No. It's her loyalty! A loyal woman is rare. Loyalty is the hottest trait of all. A woman who will stand by her man. So freakin' hot!
Esther risked her life to save her people.
So Esther became Queen. And at this time the King's main advisor decided to kill all of her people (the Jewish people.) So my girl Esther had to step up and do something!

But Esther was not allowed to see the King unless he asked for her. (Things were very different back then.) If she were to just show up and disturb the King's whilst on his Royal Throne, he could put her to death! Nowadays, b!tches be botherin' me while I'm on my royal throne reading thy royal newspaper and I can't do a thing about it! Daaaaaaamn!
At this time the King hadn't called for Esther in 30 days! I guess he was busy playing Nintendo Wii with his 1000 whores. But Esther did the bold thing. The right thing. And by the time she was done pleading her case to the King, she had not only saved her people from annihilation but the King killed his treacherous advisor! Sweet revenge, baby!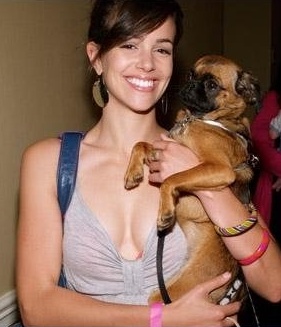 Above: Tiffany Dupont hanging out with her puppies.
Our 4th Sexy Bible Babe is Judith.
Judith is sexy because she's gangsta!
Judith was p!ssed at her Jewish countrymen for not manning up and kicking the @ss of the foreigners who conquered their land. So Judith goes to the camp of the enemy general Holofernes.
She promises the General sex and military info about the Jewish people. She gains his trust even though she never did give up the info OR let him squeeze her Hebrewbies.
NOTE TO SELF: HA HA HA! Hebrewbies!
So she is allowed into his tent one night and as he is laying around wasted from wine and 40's of Schlitz Malt Liquor she -- get this -- decapitates him! Gangsta!!!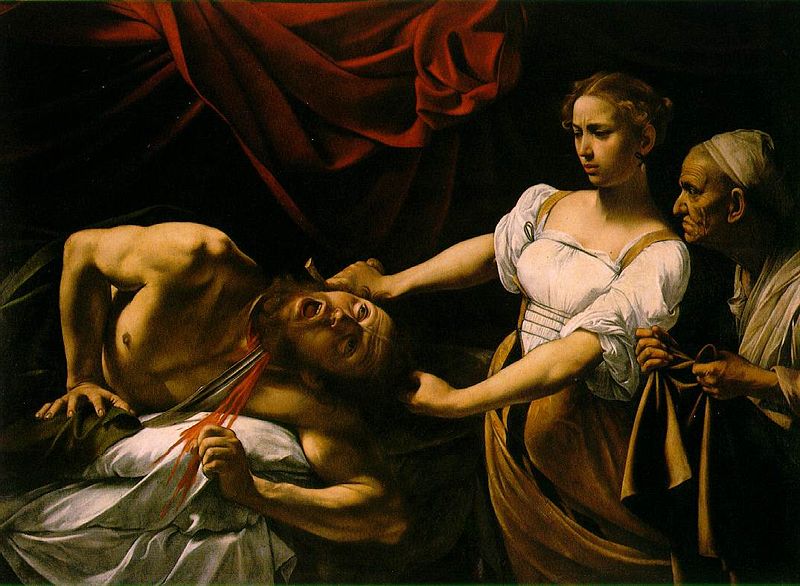 And if that wasn't enough, she takes his head back to her people! Sometimes it takes a woman to do a man's job!
The conquering foreigners fled the country after seeing this brutality! So Judith single-handedly saved her people! Now that's a strong woman!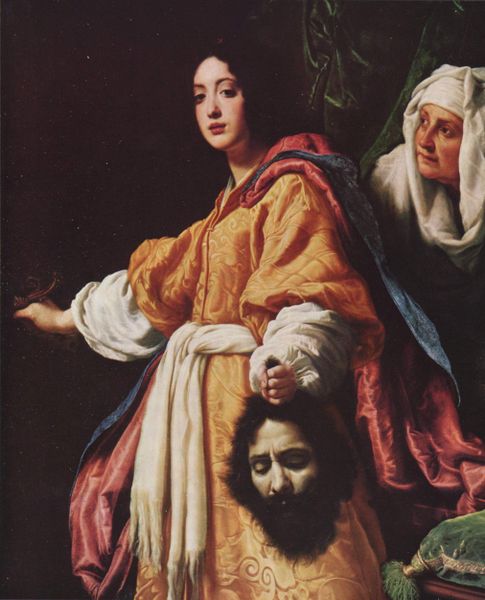 Our 5th Bible Hottie is the beautiful Bathsheba.
Bathsheba was the mother of King Solomon. What makes her hot?
Well, she was so smokin' that she inspired King David to commit adultery. King David was a pretty pious dude. He liked to do what God told him. Yet when he caught glimpse of the very married Bathsheba taking a very n@ked bath he had to have her. And not only did David give her the Hebrew National, but he impregnated her! With the future King of Israel!
Below: Bathsheba was awesomely pale. A sign of hotness back then. Totally sexy cadaver look.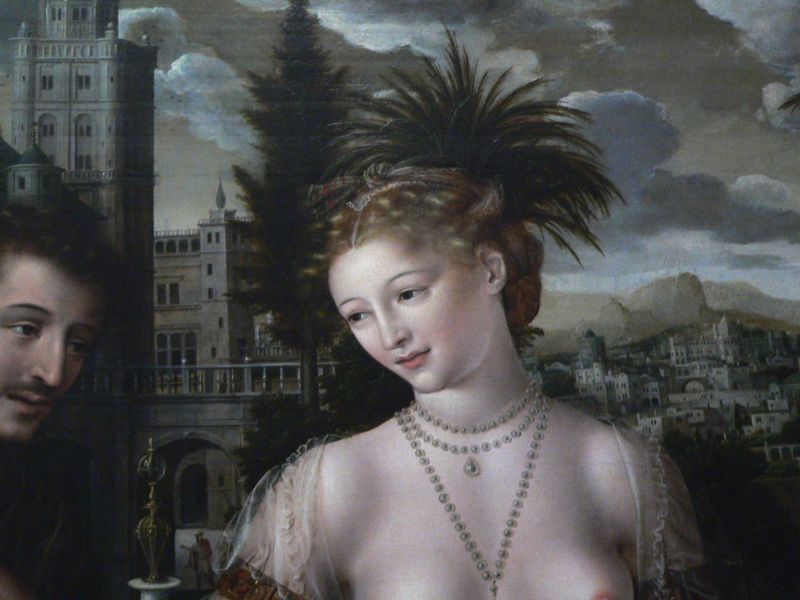 But who is the Sexiest Babe in the Bible?
The answer, my Hogz & Hogettes, is Sarah.
Here is Sarah portrayed by Ava Gardner in movie The Bible: In the Beginning.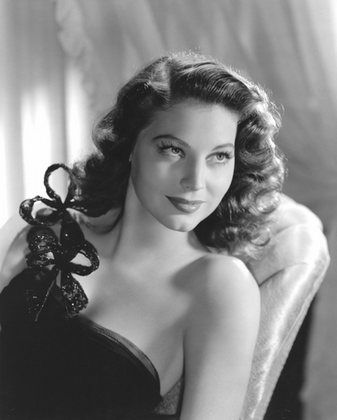 Sarah was the wife of Abraham -- the first dude to believe in God. Well, I suppose Adam believed in God since they spoke and stuff, but he doesn't count because uh, well, just roll with it, OK?
So God tells Abraham to break out of his homeland. He goes with his wife Sarah to Egypt. Abraham KNOWS his wife Sarah is such a hot piece of booty that the Pharaoh of Egypt will want to take her away from him. And he's right! Even though Pharaoh already had the hottest Egyptian babes to play with, he desired Sarah. And he took her.
But back then God didn't appreciate that kind of thing so he busted plagues on the Pharaoh's @ss.
Pharaoh is p!ssed and throws Abraham and his hot @ss wife Sarah out of the country.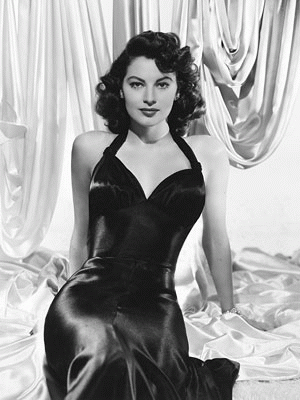 But what makes Sarah super sexy?...
So God sends angels to Abraham and Sarah to tell them that Sarah will become FINALLY become pregnant with Abraham's child. But by this time, Sarah is 90 years old!
So Sarah has his child... and they next move to a new place called Gerar. OK fine... but AGAIN the ruler of this country takes Sarah away to be his wife! So Sarah must be the Sexiest Babe in the Bible because she is now coveted by a King who can have any chick he wants... but he chooses Sarah!
Think about it. The King can have any girl he wants. And he chooses Sarah, who by this time, is a 90-year-old MILF!
There you have it! I am officially going to Hell. I created a list of the sexiest babes in the bible and I called Sarah, the mother of all modern religions, a MILF.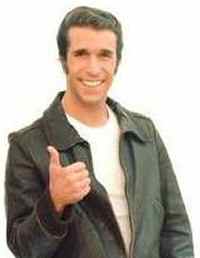 Want a kick-ass comedy show for your college or party? Email me for details.