E in Texas writes...
Hi HogWild,
Thank you for all your dating advice videos. They've been very funny and helpful.
I had a thing with this girl for a week during college and it was great. It seemed like we really connected and cared for each other. However, right before school ended and she drove back home, she told me that she wanted to be just be friends.
I was sad and hurt but then we started to text a lot.
When she came back to school, we hooked up right away. We had sex and she told me that she loves me.
Now your dating advice videos have told me that saying "I love you" shouldn't be about infatuation but more of making a promise.
I didn't know what to tell her because I didn't know if I loved her or not, but she said she thinks I love her because of the way I treat her. The day after, I told her that I love her because I really do.
A few days later, she was asking me how serious I think this relationship is, and I told her that it's getting pretty serious since we had sex and told ourselves that we love each other. She told me that she didn't want to get serious at all.
So I told her that we don't have to get any more serious.
Then she told me that she kissed a guy that weekend.
She told me that she feels guilty but doesn't regret it.
I told her that I'll forgive her if she promises me not to do that ever again and next time, tell guys that she has a boyfriend.
However, she didn't want to do that so I told her that we can't be doing this if she's going to make out with other people and not regret it.
Even if we're just having sex, I feel like it's crucial to stay loyal.
She told me that she still loves me and cares about me but just can't be in a relationship right now. She said she wants to find herself.
HOG: Hold on, find herself? She should find herself out on the street! She should find herself ALONE! In a sweltering hot desert. Without any sunscreen. And the only thing she has to eat are salty pretzels!
She said she wants me to be her best friend.
HOG: Her best friend? You gave this girl your heart and she SQUEEZED it into a glass to make vampire orange juice! Best friend?! Your best friend is someone you trust to go BOWLING with and that while you're about to bowl, they won't run up behind you and pull down your pants to reveal your 10 pin! Best friend?! You would be better off if your best friend was a SNAKE. And that's saying a lot because snakes can't even play video games. Because they don't have FINGERS!!!
Now I don't know what to do. I don't know if I should wait for her or go for other girls.
Also, she's been talking/hanging out with the guy she kissed.
So now I'm thinking that maybe I was just not right for her and she's giving him a shot.
I'm really confused. Every time I think about her, I picture her making out with the guy and it's killing me!
What should I do?
- E in Texas
You should get down on one knee and PROPOSE to this woman! She's a KEEPER!
A BEE KEEPER! And she's ready to unleash a thousand million killer bees to sting your ass! Your ass, man!
You will never able to sit down comfortably! Especially because they will all sting you in your left butt cheek so it swells up and you will sit down all lopsided!
Look man, this girl is in IPM. Immature Party Mode. For most girls, this is just a phase. A wonderful, slutty phase. hahaha :)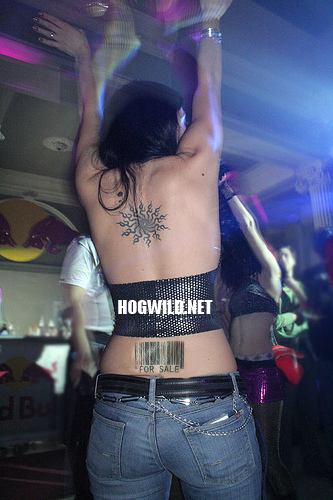 As she said, she is not ready for a relationship. She doesn't know what she wants. That's fine except she sent you mixed signals by dropping the L-bomb on you.
She sent you mixed signals because SHE is confused. She doesn't know what love really means. She just knows she wants to BE in love. But she's not willing to do what it takes to make love real.
Ask yourself, "Is this girl so amazing that I should try to win her when she might not even want a relationship now? Should I try to win a girl who is cheating right after she says she loves me?"
She might be searching for a different type of guy. She might just enjoy male attention. I would say you're probably better off dropping her. Why?
For your self-respect.
Never let a person make you feel like crap. And hey, let's be real, she treated you like crap. And you stood up for yourself! You told her it's unacceptable! That's great that you did that!
It's probably best for you to take the experience as a huge compliment that you attracted this girl and gave her such intense feelings.
It is also a positive learning experience because you...
This is taken from my Premium Members section where I post my new videos.
Here are some more tips, but only Premium Members get the entire video + access to over 400 full dating and relationship videos in the Video Vault!
- If for some reason, if you insist on winning this particular girl, make certain it's because she's super ridiculously amazing and not because you're scared that you can't someone else.
- Mature dating is about being wise enough to...
Only Premium Members have access to this Video!
1 - Learn more about the Premium Membership
or
2 - You realize Life is Short, get the relationship you deserve and Join Now!
Need one-on-one coaching? Contact
Dating Coach
HogWild for help!
Latest HogWild Dating Advice


Click here to Get Greater Dating Confidence + Increase your Relationship Skills
"The most important part of any relationship... is choosing the right person... in the first place." - HogWild
With your Premium Membership, I'll show you WHY that is true... and HOW to choose the right person for you.
HogWild's dating advice and comedy has been viewed by over 2 million people on YouTube. They have written thousands of positive comments thanking him for his coaching.
He has won awards for his outstanding teaching abilities and stand-up comedy and has been featured on PBS, Mad Magazine, Clear Channel Radio and more!
He has premium members learning from his dating advice from all over the globe including the United States, United Kingdom, Germany, Denmark, Ireland, Egypt, Mexico, Australia, and Canada. Yes, even Canada! :)
Become a paid member and you get INSTANT access to over 400 dating advice videos that will help you answer such questions as...
"How to be mega-confident"
"How can I become more desirable?"
"How to conquer the Fear of Rejection"
"How to Approach"
"How to get hotter sex"
"How to read the secrets of body language to know if someone REALLY likes you"
"How to keep a person loyal to you"
"How to tell a story so it increases attraction to you"
"4 Great Places to Meet your next Girlfriend/Boyfriend"
"How to Get over your Ex. Completely."
"How Flirt Effectively"
"How to Destroy Negative Thoughts"
"How to Immediately Screen out the Psychos"
"#1 Mistake that makes Conversations with new People Boring"
"7 Ways you are being Unattractive"
"8 Tips for the first time you have sex with a person of the sexy sex"
"How to deal with being hurt"
"How to bring out your inner-awesome"
And so much more!
You will finally feel control over your dating life and you will get the relationship you really want.
HogWild's dating advice makes it easy!
Become a member and get INSTANT access to the videos that will change your love life forever!
***