Hog's mom does NOT approve of this article.
HogWild's New Year's Celebrity Predictions on Sex, Relationships, & Death:
* Katie Holmes will file for divorce when Tom Cruise discloses that he has been cheating on her with an alien from the Theta Galaxy. A MALE alien.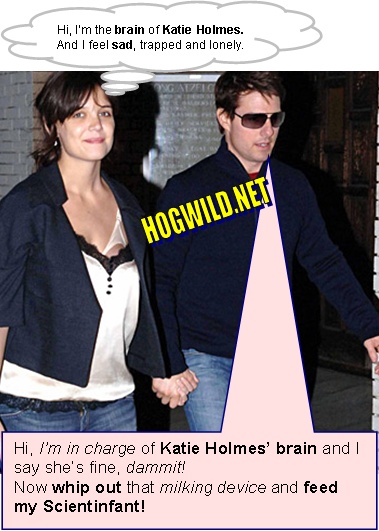 * The child custody battle between Britney Spears and Kevin Federline will finally be decided. In a very careful decision, the judge will award custody of the children to 16-year-old single mother Jamie Lynn Spears.
* Brad Pitt and Angelina Jolie will adopt another starving orphan child, build a School for the Blind in Africa with their bare hands, and fix global warming... all during their 2 week break from shooting a new action movie, "Sexy Secret Agents Explode Stuff" with all profits going to help Vietnamese babies with cleft lips.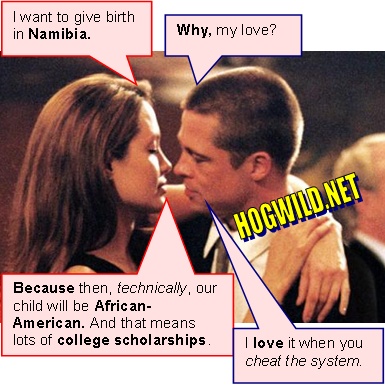 * To combat falling CD sales, 50 Cent will shoot HIMSELF in the face 9 times for publicity.
* Eminem will re-marry Kim then re-divorce Kim then re-threaten to re-kill Kim in a re-mix.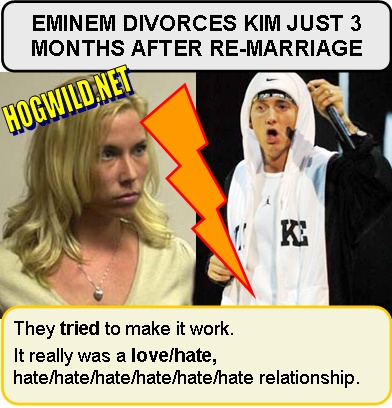 * Lindsay Lohan will attempt to blow Leonardo DiCaprio but get rejected.
* Pamela Anderson will marry Sebastian Bach from Skid Row.
* Kid Rock will marry a chain-smoking stripper he meets at the "Wild Crazy N@ked Goat T!tties Gentlemen's Club" in Kalamazoo, Michigan.
* Pamela Anderson and Kid Rock will cheat on their new spouses and have a hot affair with each other that results in their lifetime ban from Lane 12 of a local bowling alley.
* Lindsay Lohan will attempt to blow David Hasselhoff but get rejected.
* Tori Spelling will continue to be ugly.
* Lindsay Lohan will attempt to blow the cast of Smallville but get rejected.
* Lindsay Lohan and Paris Hilton will decide to settle their differences once and for all. To decide who is America's #1 Worthless "Actress/Singer/Slut" they will enter the Nathan's Hot Dog Eating Contest.
But both will be disqualified for swallowing the hot dogs with something other than their mouths.
* To show his love of African-Americans, Michael Richards will perform stand-up comedy at The Apollo in Harlem during Black History Month. He will be booed and the audience will throw rotten tomatoes at him to which he will respond, "Tomatoes?! Shouldn't you people be throwing watermelon and fried chicken?!"
* The African nations of Somalia and Ethiopia will erupt into a full blown open battle. Mel Gibson will visit the region to spread his message of understanding how the Jews caused this war.
* Lindsay Lohan will attempt to blow Flavor Flav but get rejected.
* Bob Barker will pass away during a "Showcase Showdown" with one of The Price is Right bikini models.
* Michael Jackson will be busted for DUI while riding his bicycle in a school zone with a white basket on the handle-bars full of candy and condoms.
* Nicole Richie will give birth to a beautiful healthy baby! It will be the first baby to be born via vomiting through the mouth.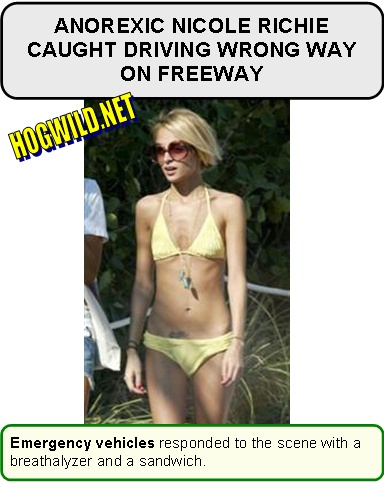 * Paris Hilton will claim to have found God and she will walk around wearing a cross. Tiny Jesus will resurrect himself off her cross and slap her in the face.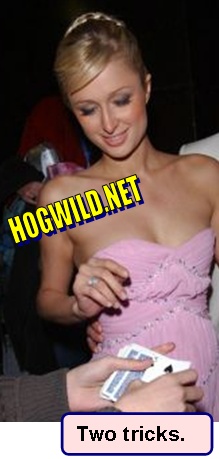 * O.J. Simpson will release a new book -- a coloring book for children-- of his alleged throat-slashing murder of his ex-wife.
* The Democrat nominees will be Hillary Clinton for President and Barack Obama for Vice President -- if elected she would be the 1st female President and he would be the first black Vice President.
The Republicans will also be historically diverse. The will nominate a white Protestant man for President who has come out of the closet as openly vegetarian, and a white Protestant man for Vice President who admits to once briefly dating a Jewish woman in the 1980s.
* Dick Clark will pass away right after the New Year's Rockin' Eve telecast. The cause of death will be Ryan Seacrest stepping on his throat.
* Barry Bonds with officially be found guilty of using steroids. He will be disgraced from baseball, but embraced by WWE fans where Bonds will start a new career as a "bad guy" professional wrestler.
* New sex tapes will be leaked onto the internet:
- Paula Abdul with a young male singer from American Idol
- Paula Abdul with a young male pizza delivery boy
- Paula Abdul with the Sommerville Junior High School basketball team
* On a comeback campaign to improve her image, Lindsay Lohan will guest star on an episode of Sesame Street... and attempt to blow Cookie Monster.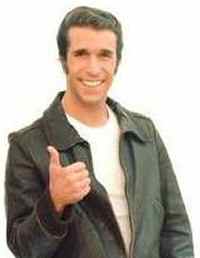 Want a kick-ass comedy show for your college or party? Email me for details.