JUSTIN: When the 72nd ranked tennis player in the world, Ashley Harkleroad, decided to pose nude for Playboy, jaws dropped everywhere and it got me to thinking...
Who are the top 10 hottest female athletes that men would push their girlfriends down in order to get to the newsstands to see them naked? Well never fear because I have the answers!

1 . Maria Sharapova - This top ten tennis player would absolutely crash the Playboy's site if she ever graced the cover of Hugh Hefner's skin mag. Alas for now we will just have to be satisfied watching the sweat bead off of her body at the US Open.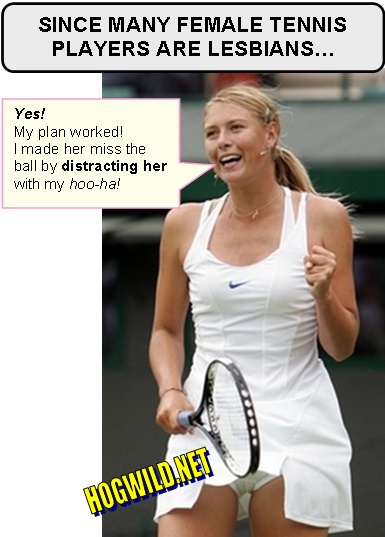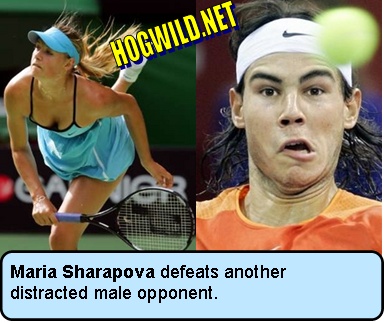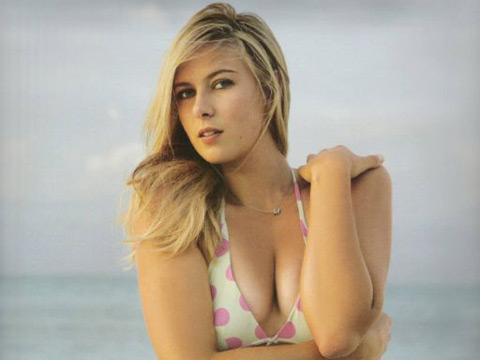 HOG: Yeah, Maria Sharapova is gorgeous. She's not just "hot for a tennis player" she's straight-up "I want her to re-string my racket" hot. And no. I don't know what that means.


JUSTIN:
2. Danica Patrick - The first woman to ever win an Indy Car race has been featured in just about every sports magazine known to man. Hopefully though once she's finished with sports magazines she'll pose for a shoot for all of her male fans!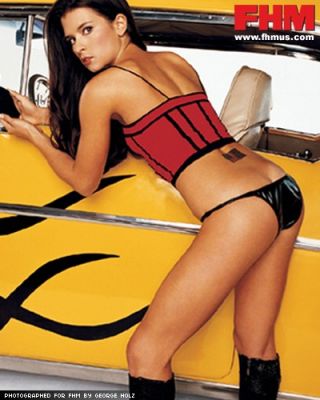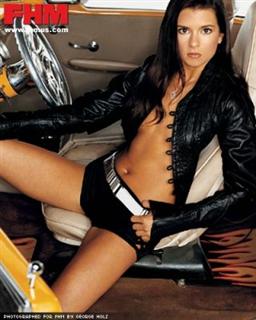 HOG: Danica Patrick is super ridiculously over-rated. She is NOT hot. She is at best, cute. She's doesn't even get my stick shift into 2nd gear.
She's slightly above average. OF COURSE she's hot compared to the typical NASCAR fan's wife/cousin. But dude, she has NO rear end bumper and NO hood ornaments to speak of. She is basically a girl with a decent face who is in shape. Big freakin' deal. She does not belong in this list. And not because she isn't hot. Because Auto Racing is NOT A SPORT!
JUSTIN: I'll take Danica's bumper any day!

3. Anna Kournikova - Another Tennis Star in the top 10 -- imagine that! For some reason tennis gene seems to run rampant in hot chicks. Too bad she never won a tournament but I think we can forgive her. But dating Enrique Eglasias? That's just unforgivable.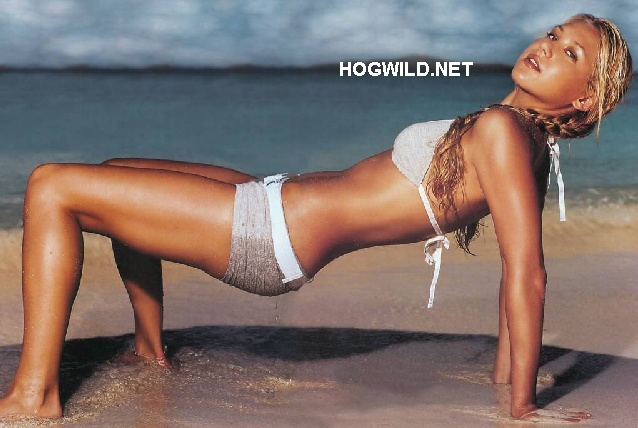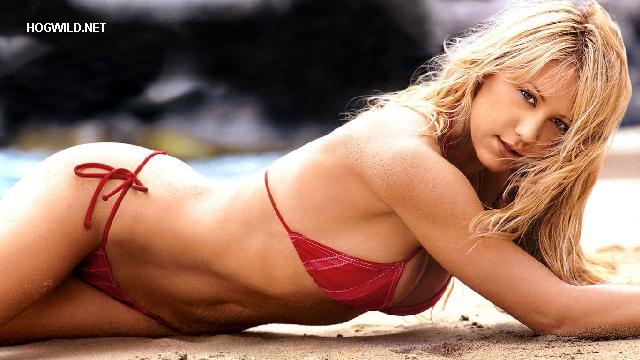 HOG: Is Anna Kournikova still an athlete? Does she still play? If we're including retired athletes, my vote goes to Tonya Harding. Not for her looks. But because she was GANGSTA! She was a naughty naughty girl! HA HA HA!

JUSTIN: Tonya Harding has already shown all of her nasty ass goodies in her internet sex tape... Sorry I just threw up in my mouth thinking about it... So she is disqualified. Retired athletes count.

HOG: Yeah, it is odd that tennis has the most hot women in it of any sport. The only sport with more hot chicks is beach volleyball. But I think that's more a function of WHERE that sport exists: Southern California, Brazil, Heaven, etc.

In my Heaven, there is a huge buffet of BBQ chicken wings and we all party while watching hot girls play Beach Volleyball. Oh wait. I think that was a Snoop Dogg video. Same thing.

JUSTIN: Drop it like it's haaaaawt.

4. Natalie Gulbis - As much as men love golf, I'm guessing that there would definitely be a line at the ball washer to play in a two-some with golf pro Natalie Gulbis!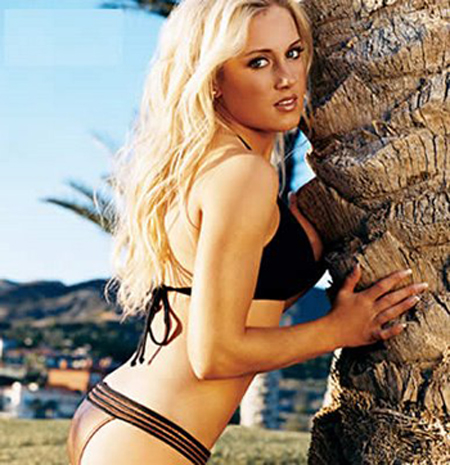 HOG: She's not bad. She looks much better in some pictures than others. She wouldn't be all-that if she wasn't a semi-athlete. (C'mon, it's golf. Frisbee Golf is more of a sport than regular golf, because at least there you have to actually throw a Frisbee.)

I'd like to see cute golfer Michelle Wie wrestle Natalie Gulbis. I'd be Natalie's caddy.

ME: Natalie, may I suggest using the 9-iron to her face?

NOTE: Just kidding! Violence has no place in professional golf! Let's keep violence where it belongs! In school!
JUSTIN: See I thought about adding Michelle Wie but since she's only 18 that means she's barely legal and...ummm is it too late to change number 4?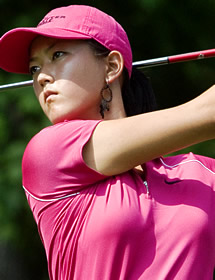 JUSTIN:
5. Heather Mitts - I remember in high school all of the hot chicks played soccer and I'm proud to say that Heather Mitts crushes all competition.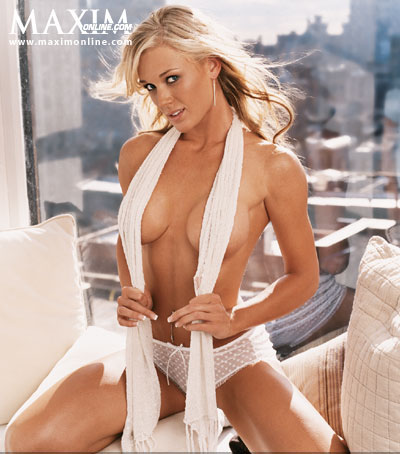 HOG: I remember in my college all the super fat ugly chicks played soccer. Crazy, right? You'd expect those girls to be on the Softball team. But no, there they were weezing their way up and down the soccer field. Our girl's soccer team was named the Stampede.

OK, not really. But the girls' really did keep a sideline full of Gatorade and cake.
JUSTIN: See that's weird because at my high school all the fat chicks were cheerleaders. Seriously, they cheer with cheeseburgers in their hands and you could forget about a human pyramid without a building permit.

6. Biba Golic - What would a top ten hottest female athletes list be without a Ping Pong player? I know this isn't really a major sport or even a sport that's taken seriously but once you've seen the pictures of Ms. Golic I'm sure you'll be willing to make an exception!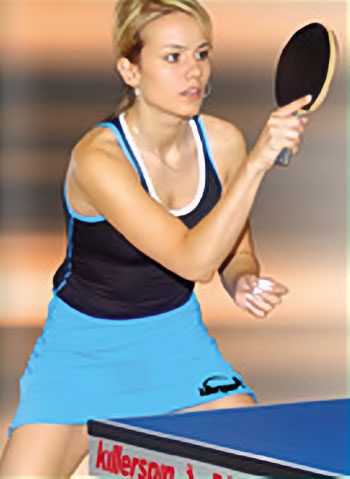 HOG: I guess the hot tennis gene extends down to table tennis.

I think Biba Golic is awesome! Because usually when you see a hot chick with a ping pong ball she's working at a place with a cover charge and $14 drinks.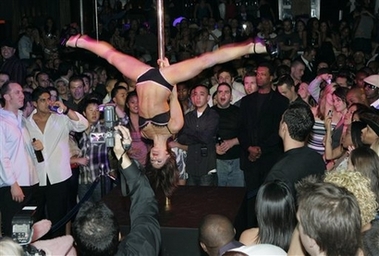 JUSTIN:
7. Jennie Finch - Softball players are usually either smoking hot or a built like an NFL Lineman. Lucky for us Jeanie isn't built like Leonard Davis because it makes it much more fun to watch her bounce around the Softball diamond in short shorts!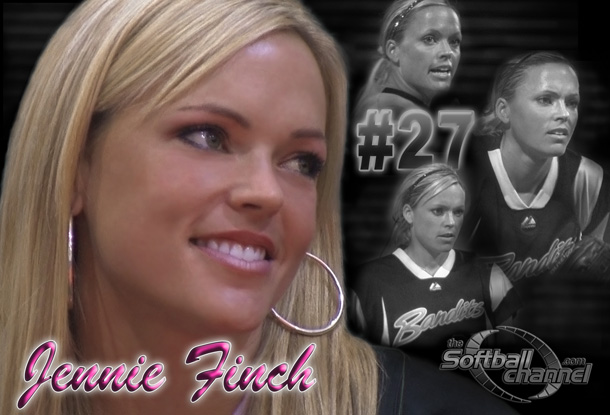 HOG: Yeah, you are 100% right. There is no middle ground with Softball girls. They are either butch lesb!ans or hot chicks who make you want to get to third base.

You know how they have co-ed softball and each team must have at least 2 girls or something like that to make it fair? For Women's Softball they should have a minimum of 2 heterosexual girls per team.

JUSTIN:
8. Misty May - I know her name sounds like a p*rn star but she's actually a world class beach volleyball player and with a body like that, I'm sure most men wouldn't mind letting her play with their balls.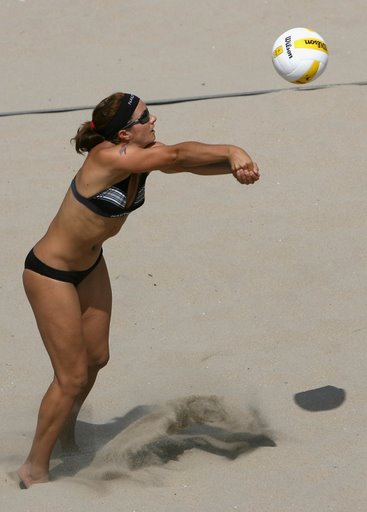 HOG: Dude, Misty May is not hot.
I could include other not-hot pics of her, but why bother? I don't how you chose her when Beach Volleyball is populated with the most super hot chicks on the planet: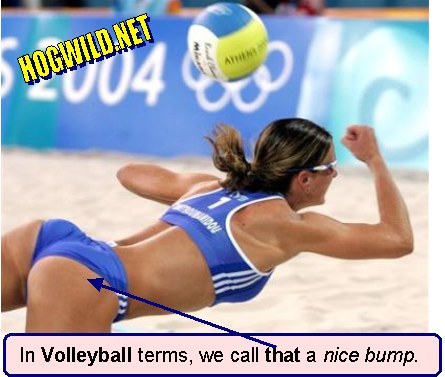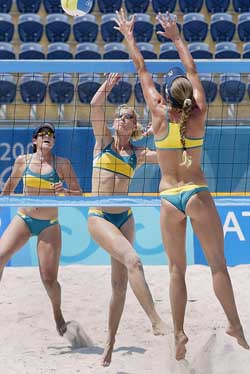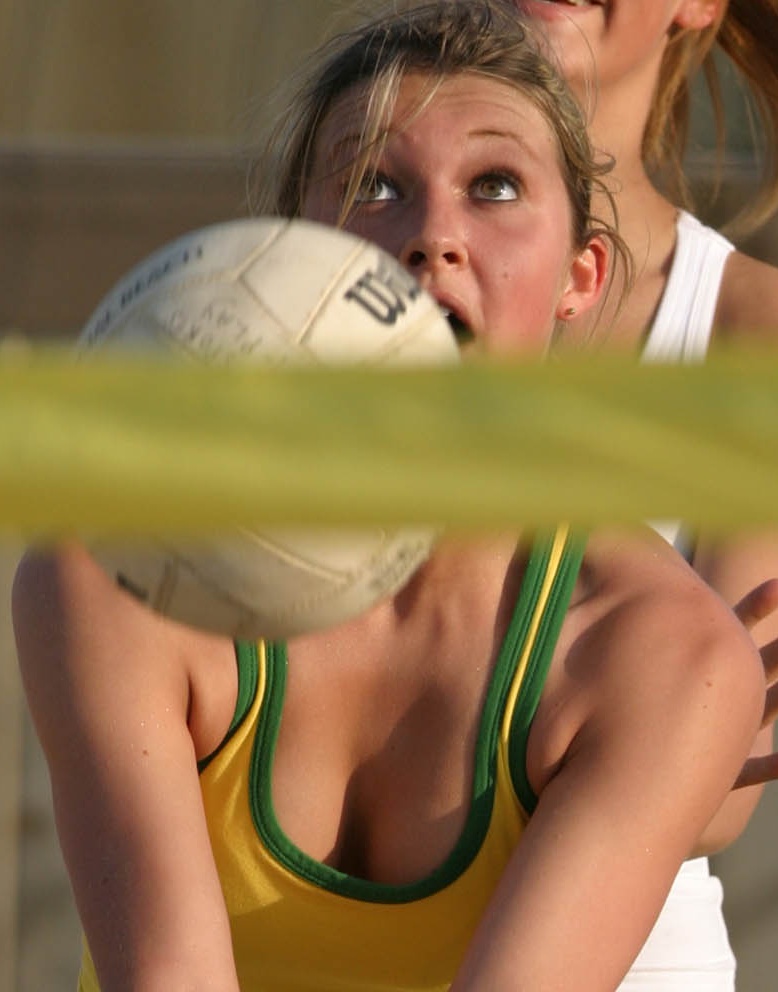 HOG: Yeah, beach volleyball is the greatest sport ever invented. Except in Europe. Where the dudes are wearing those Speedos banana-boat bathing suits.

JUSTIN:
9. Sue Bird - Okay I know there's not much to pick from in the WNBA and we make jokes about the players all the time but Sue Bird is the exception. Perhaps if WNBA execs could follow the Seattle Storm's lead and have at least one hot chick per team there would be more than 7 people in the stands!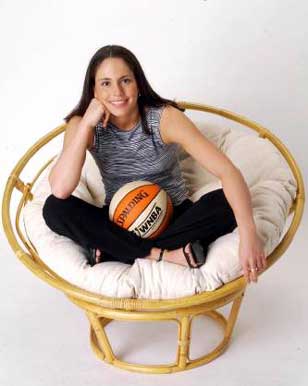 HOG: Again, this girl is CUTE, but not hot. What the hell is going on with you? You live in Texas! I KNOW Texas is full of hot chicks. And dude, you lived here in New York City for years!
Let explain the difference between "cute" and "hot."
Cute: Aw, you're adorable! I want to cuddle you like a puppy!
Hot: Aw! I just sprained my pen!s! I want to cuddle your boobies while pounding you doggy-style!
I was thinking about this... We always rip on the WNBA for having so many ugly players... But what about the NBA?
The NBA features plenty of ugly dudes. You don't see too many potential Soap Opera stars playing pro basketball. The best looking dude in basketball is probably Kobe Bryant — and he's not exactly a gentlemen with the ladies.
I don't think girls are swooning over LeBron James for his looks. The NBA is full of dudes with great bodies but ugly mugs. It's a league full of Butter Faces!

NOTE: If you don't know a Butter Face is, it's a term usually reserved for girls who have nice bodies but ugly faces. As in: "Everything is good, butter face!"

JUSTIN: That's true but if some of those ugly chicks in the WNBA could dunk and throw alley oops we'd ignore their looks just like we do for dudes in the NBA.
10. Serena Williams - Well this one I must admit is weird. When she's on the court I'd be afraid to even arm wrestle this Amazon but off the court she's not bad and be honest, most men would check out her centerfold just to make sure those are tennis balls in her skirt.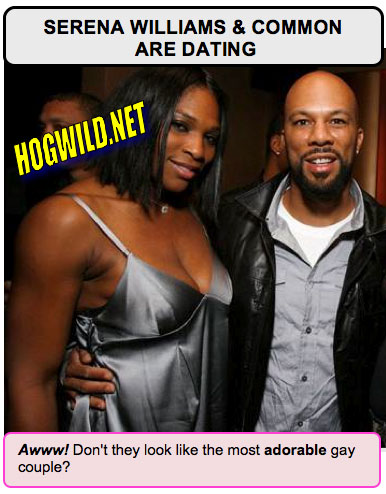 HOG: You have officially lost your mind. Neither one of the Williams sisters is hot. The Williams sisters are huge! The Williams sisters could use the Olsen sisters as d!ldos. AWWWWW! HA HA HA!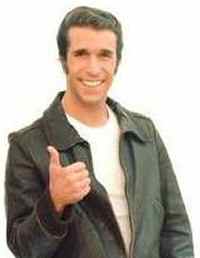 Want a kick-ass comedy show for your college or party? Email me for details.