Here in America, we look and drool over our Hollywood actresses. But did you know that over in India they have super hot actresses, too? India's film industry is sometimes called Bollywood. I don't know why it's called Bollywood but I can tell you that many of their actresses give me wood. I say, why should we limit ourselves to fantasizing about unattainable American women, when there are equally hot and unattainable women in India!
The purpose of my article is to expand your horizons. To provide you with a greater cultural understanding. Okay. I admit it. It's about boobies!
NOTE: Boobies!
But it's ALSO about expanding your cultural horiz-- oh, forget it. Begin drooling: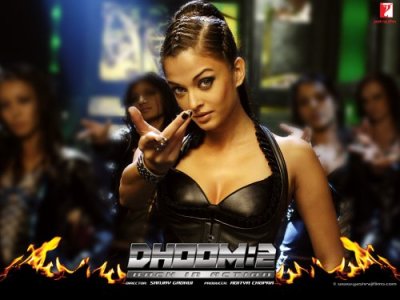 This is Aishwarya Rai. In the picture above she seems to be summoning you. Pulling you into her lair of hotness. To do evil hot things to you.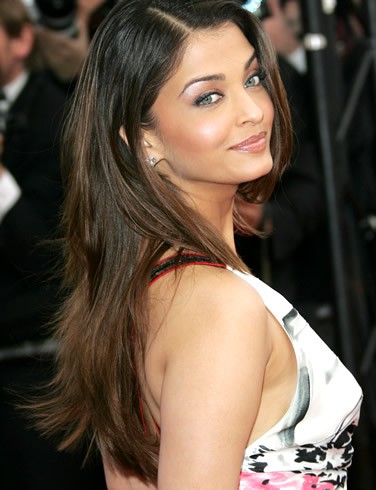 Aishwarya Rai is an award-winning actress and a former holder of the Miss World crown.
I've never seen a Bollywood movie but I'm starting to feel... "inspired" to see one.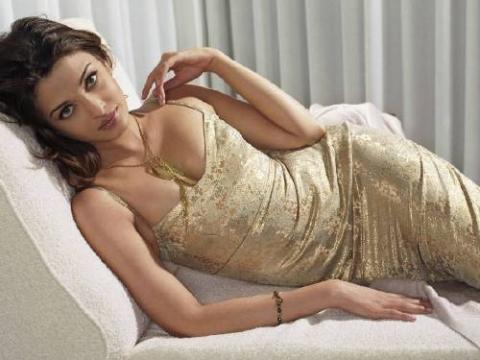 Next up we have Bipasha Basu. She is a winner of the Ford Supermodel of the World competition.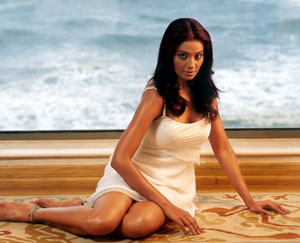 And I'll tell you what really makes her hot: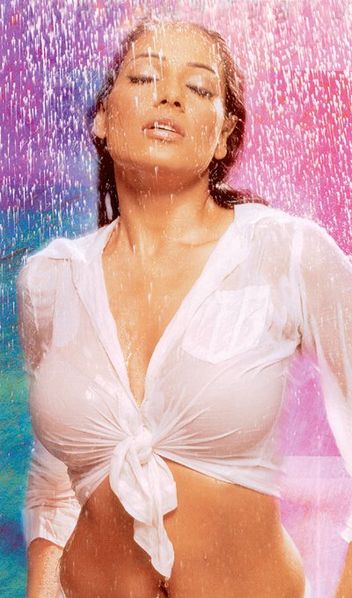 Not just that! Those are awesome. And they are Foobies. (Fake Boobies.) But here's what makes Bipasha Basu extra-hot. She was accused of not paying the doctor who installed her snuggle-bubbles!
That's right! Those are stolen hooters! They're hot! Literally! Bipasha Basu is a total bad ass.
Well, at least until the doctor calls a collections agency and they repossess her breasts.
Next we have Esha Deol. Total cutie: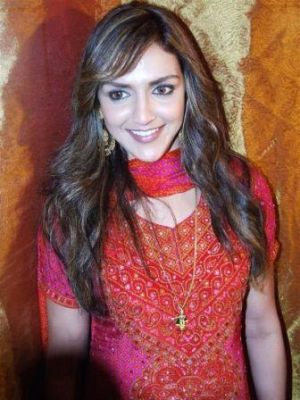 In the photo below Esha Deol is looking at me and thinking: "Who is that strange man with his eyes popping out of his head and his tongue falling out of his mouth?"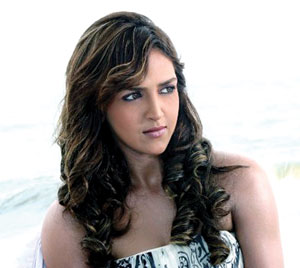 Next we have Jiah Khan: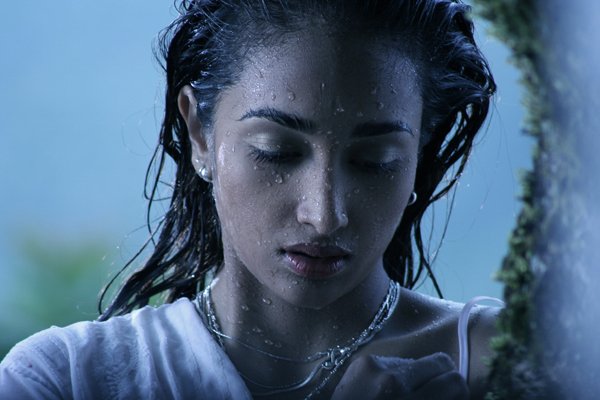 Can you say, "WOW!"? She can: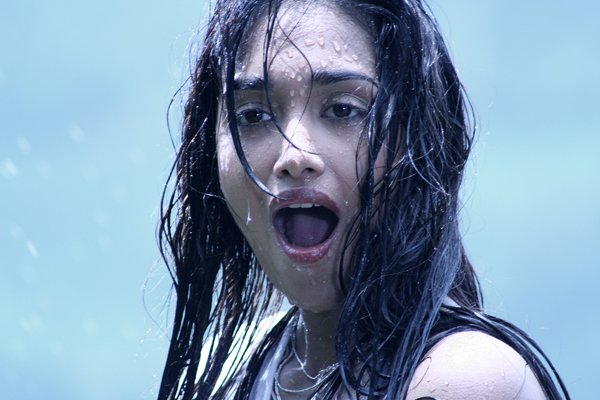 NOTE: I realize that after this last photo of Jiah Khan many of you have stopped reading my brilliant commentary to pursue other um, activities. I'll wait...
Okay... everybody back with me?
Next up is a former Miss Universe, Lara Dutta: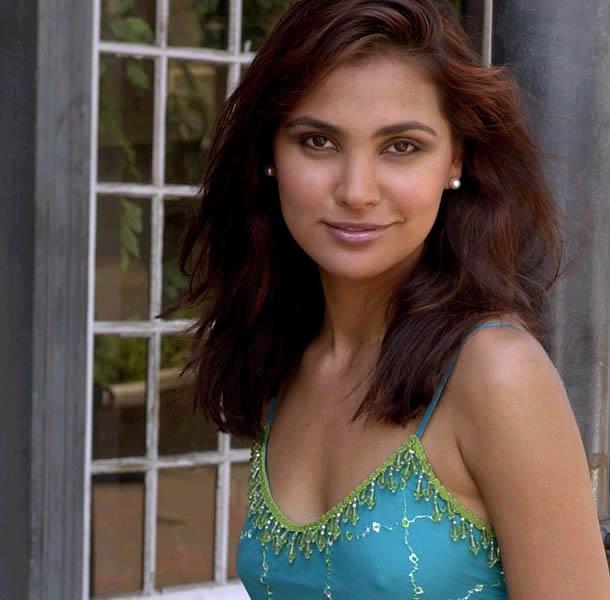 Why are so many Bollywood actresses former beauty queens? I don't think India is taking the craft of acting seriously enough. Here in America, our actresses are more than simply a pretty face and a pair of full squeeze 'ums. Am I right?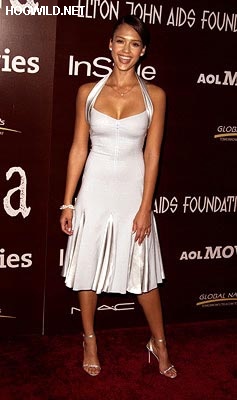 So here is Lara Dutta looking sweet and innocent: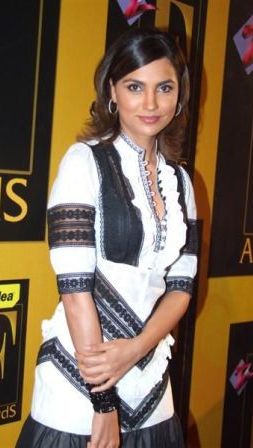 But not for long!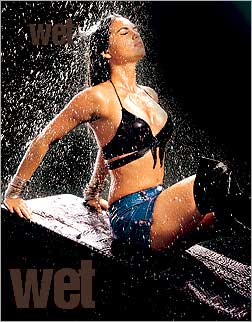 I don't know anything about this movie "Wet" but I can already tell from this promotional photo that is going to be an outstanding filmed documentary revealing the truth about, uh, water. And the girls who um, love water. Yeah.
Okay next is Lisa Ray. Her dad is Bengali and her mom is Polish which makes her REALLY FREAKIN' HOT!!!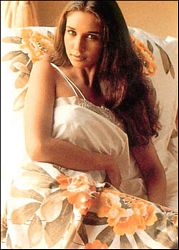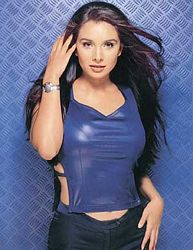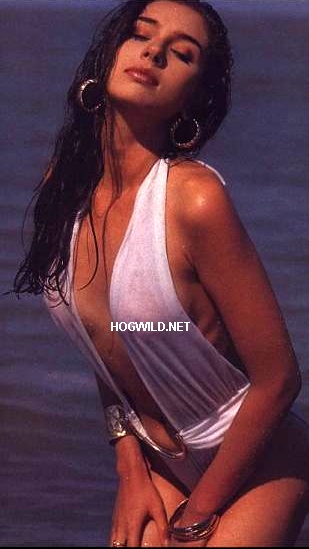 Here we have Mallika Sherawat: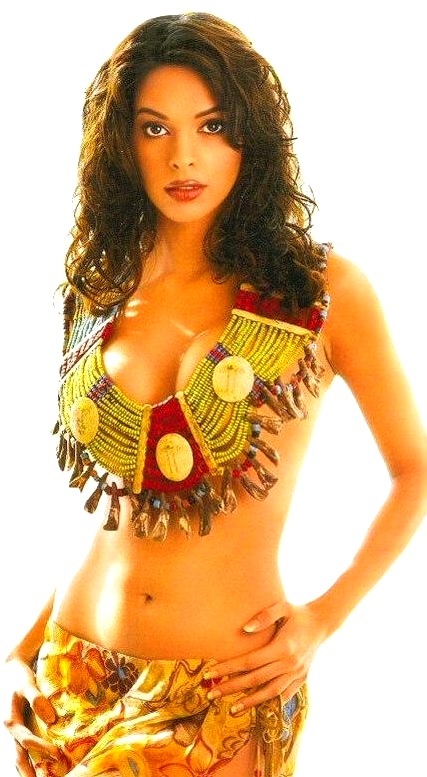 I apologize to my Hindu friends if this is offensive but, HOLY COW! Look at those milk jugs!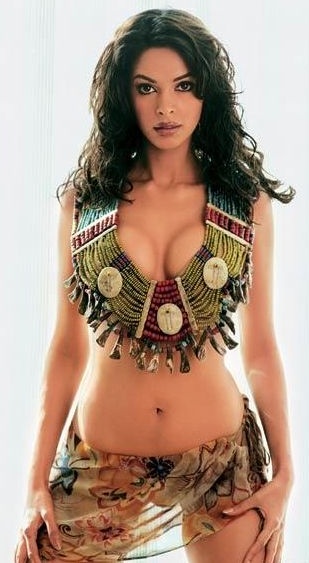 I've never seen an outfit like that before, but I think American girls can learn from their sisters overseas. Ladies, I know you can't wear this around the office but, if you wore outfits like this you wouldn't need to GO to the office. Men would line up for the chance to drape you in jewelry and pay for the honor to come home to you each night and massage your feet.
What the heck?: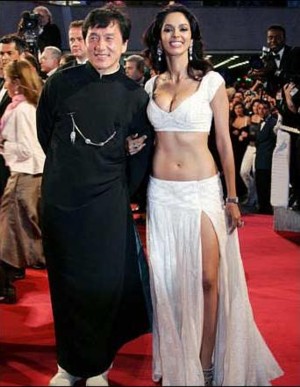 It turns out that Mallika Sherawat is the first Indian actress to star opposite Jackie Chan. I think she should co-star in ALL his movies. Because she's a heck of a lot hotter than Chris Tucker.
Here is Mandira Bedi: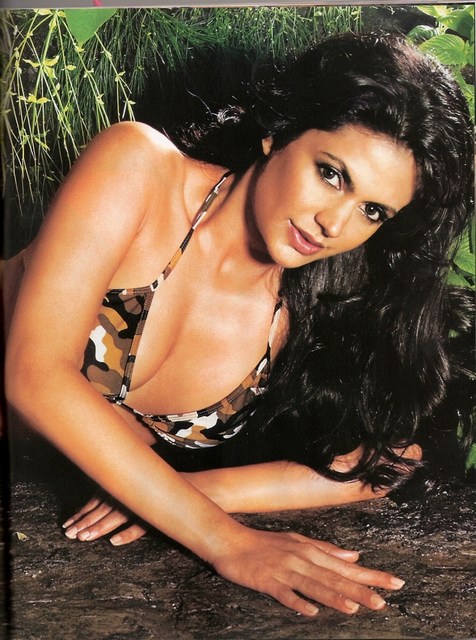 Mandira Bedi is making me want to outsource my sex life to India.
Okay, we're all done here... Dammit! I can't leave Mona Chopra off the list. She's relatively new to Bollywood but something tells me she has what it takes...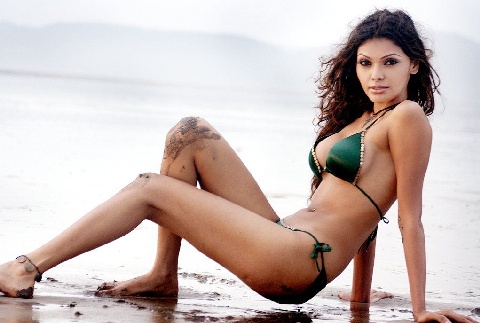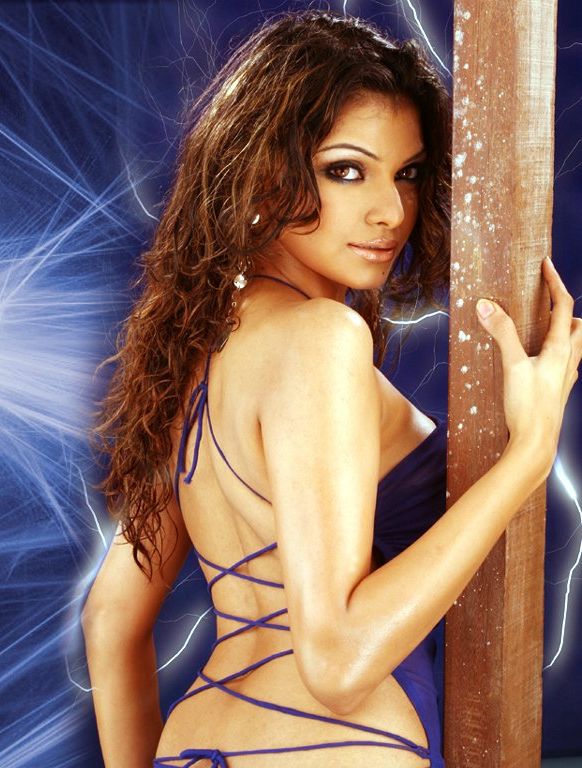 Okay, I gotta end this article. There's too many hot Bollywood actresses to list... ugh! Okay, okay. Here is Priyanka Chopra. She's another former Miss World: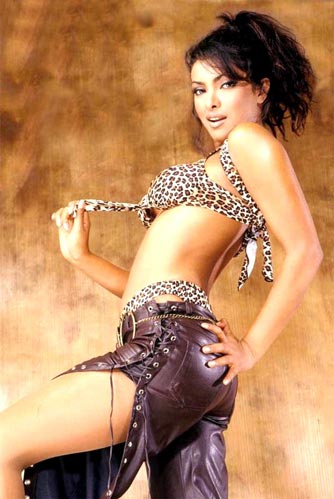 If I left anyone off the list (and I know I did) feel free to post it in the comments. Just stop sending me angry emails! You freaks get so upset if I leave your favorite girl off of any list! It's like you want to defend her honor or something. Meanwhile if you ever met the girl in real life she would sooner throw herself in front of a bus full of hungry lions before going on a date with you.
I will leave you with these thoughts:
I have never had the pleasure of sha-boinking a beautiful Indian woman. This is on my list of Very Important Things to Do Before I Die. It's on my list directly above "Obtain Health Insurance." In fact, if the Presidential candidates were smart, they'd stop making a campaign issue out of Health Insurance (boring!) and instead promise that every American male (and bi-curious female) will be allowed to hook up with a hot Indian woman.
I don't mean to objectify Indian women. What I mean to do is objectify ALL women. HA HA HA! Just kidding! I love women for their brains! Brains are so hot! Every night I download pictures of women's frontal lobes off the internet.
What I'm saying here is that many Americans think India is full of 1 billion cab drivers and computer technicians. And that's true. But there are ALSO many beautiful women in India... who drive cabs and fix computers.